By
Lewis
- 29 November 2022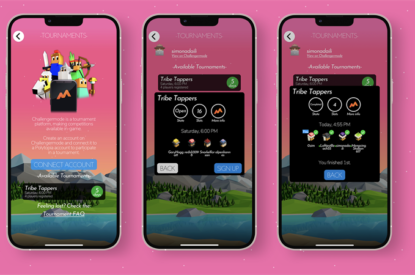 Challengermode has signed an exclusive five-year deal with developers of turn-based civilisation strategy game The Battle of Polytopia, Midjiwan, to develop the game's competitive esports offer.
Challengermode will provide Midjiwan with its esports expertise and automated tournament technology to guide the development of The Battle of Polytopia for competitive audiences worldwide across Steam, iOS and Android. Players will be able to browse, play and see the results of tournaments from within the Polytopia game app itself without having to leave the game client or use any external third-party esports mechanisms. The aim is to create a robust esports community for The Battle of Polytopia where grassroots players can compete in an organised setting for real prizes.
Robel Efrem, CEO and founder of Challengermode commented on the deal: "Its an excellent opportunity for Challengermode to demonstrate benefits of game developers working directly with companies in the esports space to rapidly scale up their own competitive gaming operations, making their games better integrated and more accessible to esports hopefuls of all levels. With the sustained growth of the grassroots esports sector, we fully expect more game developers to add competitive modes such as tournaments, leagues, and ladders alongside their classic multiplayer modes in the near future."
Integrating with the Challengermode Game Integration API opens up possibilities for Midjiwan to develop other valuable additions for the competitive community in Polytopia, including "Live Games" – a play clock gamemode where players have a bit more than one minute from the start of their turn to make their moves. Players will also be able to access replays of matches, meaning all multiplayer games they complete can be saved, rewatched, and shared as much as they like.
Christian Lovstedt, General Manager at Midjiwan, adds that: "We welcome Challengermode's esports expertise in bringing the competitive side of The Battle for Polytopia to a wider audience than ever before, and look forward to working closely with them in this endeavour."