By
Phil
- 25 July 2023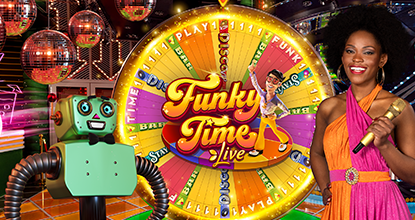 During the second quarter of 2023 Evolution Gaming continued to deliver good results, with top line growth of 28.2 per cent to €441.1m and its highest ever EBITDA-margin in a quarter, 70.7 per cent.
Revenue from the Live Casino business, representing 84 per cent of the business, increased by 33.5 per cent to €371.8m.
Martin Carlesund, Evolution's CEO, said: "Although a strong financial result, operationally I feel that we can do more to leverage our execution power to the fullest. We have made a lot of progress in our RNG operations during the period. At the end of the quarter, we are up to speed with our game release plan. Our RNG business has revenue of €69.3m in the quarter, a four per cent decline compared to pro-forma figures second quarter of last year, but sequentially stable from Q1 and 5.8 per cent increase compared to reported figures. We have earlier communicated that the development towards our goal of double-digit growth will take more time and while not yet growing in line with our targets for RNG, it is worth pointing out that it is a highly profitable business and accretive to group margins.
"With our operational improvements in place I see that we have many opportunities to execute on going forward. Our ambition is, as always, to manage our costs in an optimal way to deliver good performance and profitability. We report a strong EBITDA margin of 70.7 per cent in the second quarter, well within the earlier communicated range of 68 to 71 per cent for the full year 2023. We have managed the external challenges increasing our total cost level very well during the first part of 2023. Price increases are still affecting our operations and we do our outmost to limit the impact and constantly increase efficiency in supporting growth."

Funky Time, that was first showcased in Q1, was launched as planned in Q2.
Mr. Carlesund added: "Funky Time adds to our portfolio of unique game shows, it is the largest and most complex game we've ever created mixing RNG and Live game elements as well as animated characters and live video. It is a very innovative and entertaining game with a fantastic retro club ambience. We see large numbers of new players continuously taking on to the game and it has good traction.
"Our release schedule for Live games is tilted toward the second half of the year and we have many exciting releases planned. Also our RNG roadmap is busier during the second half of the year, all according to plan, and in line with the 2023 target of more than 100 games in total (including Live games). This year's roadmap is our strongest ever and we are planning for an even more exciting roadmap 2024.
Mr. Carlesund added: "We continue to see long-term growth opportunities in all Regions. In North America, we continuously expand our Live game portfolio. In the second quarter we launched Live Craps in Michigan. We are now present with this iconic dice game in four states in the US. There are still many games to come and step by step we add to the game portfolio and will by that increase the Live share of Online casino in this market. In LatAm we continue to see player numbers increase from the region and we have started to expand our studio network there with small studios in Argentina and Columbia. Europe and Asia are today the largest regions for us, both were early in taking on to Live Casino and players are familiar with the product. There is much potential in both regions.
"In Europe demand for new tables exceeds our current delivery capacity, something we will work to address during the quarters to come. We have a very strong financial position and our cash flow generation continues to support our dividend policy (of distributing a minimum dividend of 50 percent of net profit over time) and investments in people and innovation now and going forward. As an all-equity financed, profitable company, we are focused on growth and therefore we will continue to invest and push for growth even though we currently face a tougher macro-economic climate than last year. During the second quarter we have continued to expand and invest in our existing studios, and also plan for new locations.

"New titles and constantly improving the playing experience in our existing games is an important cornerstone in our ambition to deliver growth. Securing long-term quality in combination with the fact that we always want to do more and better, this is our mind-set and the reason why we can expand our gap to competition also in challenging times. We will continue to invest for growth, to try new solutions –
sometimes fail – but always strive to be better, every single day. Together with the soon 18,000 people at Evolution, I look forward to the second half of 2023 with great enthusiasm," he added.