By
Phil
- 10 March 2015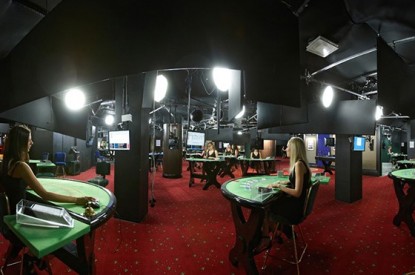 Evolution Gaming is to launch an initial public offering and listing of its shares on Nasdaq First North Premier on March 20 2015.
Evolution Gaming develops, produces, markets and licenses fully integrated B2B live casino solutions to gambling operators. The company was established in 2006 and was one of the first providers of B2B live casino solutions in Europe. The company has since developed into a market leader in the European market. In 2014, Evolution Gaming reported total revenues of €48.5m and an EBITDA of €17m, corresponding to an EBITDA margin of 35 per cent.
The Offering is made to the general public in Sweden as well as to institutional investors in Sweden and internationally. It will comprise 13,824,267 existing shares, corresponding to 38.4 per cent of the total number of shares outstanding, all of which are being sold by the selling shareholders.
Jens von Bahr, founder and CEO of Evolution Gaming, said: "Since we founded Evolution Gaming in 2006, the Company has developed into a market leader in the European live casino market. We take pride in offering live casino solutions which are highly attractive to online casino operators and we are well positioned to take advantage of the expected future growth of the market."
Joel Citron, Chairman of Evolution Gaming's Board of Directors, added: "Evolution Gaming is a market leader with a history of strong growth and high profitability. The company has an innovative and attractive offering to operators, skilled employees and a strong management team that has a significant opportunity to continue its successful journey. The Board of Directors believes that the timing for a listing is right and looks forward to continue developing the Company in a public environment."