By
Lewis
- 6 July 2021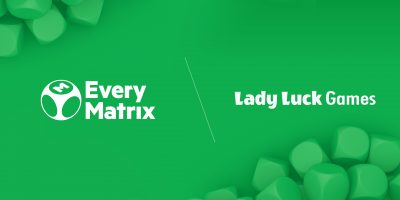 Slots from Swedish studio Lady Luck Games have gone live with EveryMatrix and are available to all its partners via the provider's RGSMatrix game server.
EveryMatrix have recently announced they had invested in the Stockholm-based company, whose titles include Cuddles Royal, Valhôll – Hall of The Slain, Quartz, Orango Tango, and SpinJoy Society.
The content will be available to over 100 operators, eight aggregators and players in 11 jurisdictions, as well as those in markets regulated by the Malta Gaming Association.
"Going live on RGSMatrix gives us instant access to a host of new clients in multiple markets. It is undoubtedly a game-changer," commented Lady Luck Games co-founder and CEO, Mads Jorgensen. Having a company of its standing and experience in our corner is a real help and we are super excited about the prospect of so many new players trying out our slots for the first time."
Ebbe Groes Group CEO of EveryMatrix, added: "Lady Luck Games produce high quality content and have what it takes to make it big in this industry. Being in on the ground floor as an investor and now as a distributor is really important for us and we're looking forward to seeing the results."