By
Phil
- 14 February 2019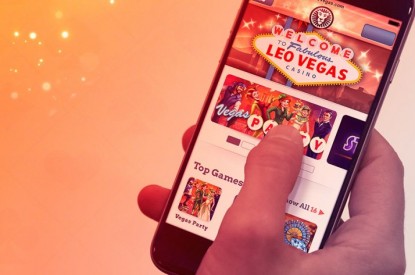 LeoVegas increased its revenues by 25 per cent to E84.5m in the fourth quarter with the number of depositing customers increasing by 29 per cent to 327,156.
The company has postponed its financial targets from 2020 to 2021 due to developments in the UK market. However, the direction remains unchanged with financial targets in absolute numbers to reach EUR 600 m in revenue and E100m in EBITDA.
The strong end to 2018 should be matched with a similar start to 2019. LeoVegas was one of the first operators to receive a license for both casino and sports betting in Sweden. It has applied for a gambling licence for the Spanish market. Approval and implementation are expected during the first or second quarter of 2019.
Gustaf Hagman, Group CEO, said: "After a challenging 2018 we now see improved momentum with a record strong December and a positive start to 2019. Entering the new year we have full focus on expansion, cost control, increased profitability and to continue building the world's best mobile casino."
"2018 was the most challenging year in LeoVegas' history," he added. "We bumped into challenges that we have not previously encountered and saw a slowdown in growth as a result. It was also a year in which we carried out a number of strategically crucial projects that have taken us large steps forward on our growth journey.
During the fourth quarter we also returned to sequential growth following a slowdown during the third quarter, and we ended the year with all-time high revenues in December, and with record-high customer activity. The new year has also started on a promising note – for example, our depositing customer base was up 42 per cent in January. LeoVegas has just celebrated seven years as a company. We have achieved a lot in a short period of time, but we are still just at the start of our growth journey."
Related Stories