By
Phil
- 11 May 2015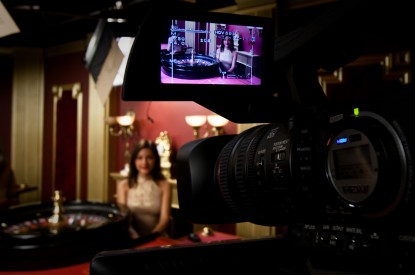 Live dealer expert Evolution Gaming reported record revenue and profit in its first quarter running to the end of March, due to new games with existing customers and the growth of mobile gaming.
Operating revenue in the first quarter reached €15.4m, showing an increase of 43 per cent compared to the same quarter last year.
Adjusted operating profit increased by 117 per cent to €4.9m.
CEO Jens von Bahr said: "The positive trend in revenues and profit that began last year has continued into 2015. The year commenced very strongly, with both revenues and profits being Evolution's best to date for an individual quarter. Excluding non -recurring expenses for the IPO, EBITDA amounted to €6.2m, corresponding to a margin of 40 per cent. The outcome thus exceeded our objective of 35 per cent for the medium to long term. The trend is primarily attributable to good growth in our existing customer portfolio, driven by, among other things, new games and increased mobile gaming. In the first quarter, 20 per cent of the operators' gaming revenues via the Evolution platform were generated by mobile devices. New customers are also contributing to growth."
In March, PokerStars went live with dedicated environments in Evolution's studios in Latvia and Malta. They also offer Live Roulette for the Spanish market through Evolution's on-premise studio at the Gran Casino in Murcia.
Mr. Bahr said; "From the outset, the combined installation has been the largest to date for an operator at Evolution. PokerStars thus shows considerable confidence in the future potential of the Live Casino market in Europe. PokerStars is also the first licensee to go live with our new game derivative Immersive Lite, a variant of our award-winning Immersive Roulette. As in Immersive Roulette, end users can enjoy a dynamic and fun gaming experience thanks to HD video, close-up views and multiple angles. However, with Immersive Lite, the environment can be fully customised to the operators' needs. Several additional operators have already expressed interest in their own Lite installations during the year."
In November last year, the United Kingdom introduced new regulation for its gaming market and, on 25 March, following an extensive application process, Evolution was granted a permanent licence to offer services in that market.
Mr. Bahr said: "The UK is Europe's largest gaming market and represents an important component in Evolution's further development with regard to both the potential of existing customers and, in the long term, new customers."