By
Phil
- 15 August 2019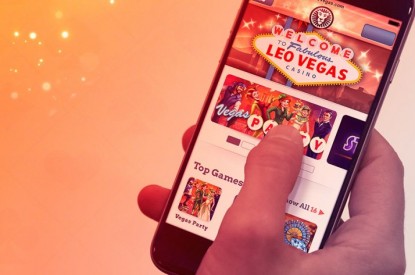 LeoVegas recorded its best ever quarter in the second quarter when revenue increased organically by eight per cent to €94.4m.
The increase was driven by LeoVegas moving into new markets including, Sweden, Spain, Chile, Peru and Brazil.
Gustaf Hagman, Group CEO, said: "LeoVegas is delivering good growth with high profitability in a difficult-to-navigate environment. Q2 2019 was our best quarter ever, and we continue to take market shares. Growth was favourable during the period in most of our markets. However, the UK continued to be challenging. Excluding the UK, organic growth was 26 per cent. At the same time, in Sweden we have found a new base to grow from following regulation of the market, and our revenue developed in a positive direction month-on-month during the quarter."
"Sweden has now been a regulated market for more than six months, and the development is beginning to indicate what kind of market we will have over the long term. We are satisfied with our performance in Sweden and believe that we are taking market shares. LeoVegas is today the single largest casino brand in Sweden. Our focus on product and customer experience, our knowledge about regulated markets and our strong brand position contribute to the positive development. On top of this, the launches of GoGoCasino and Pixel.bet have been successful, and the brands are appreciated by our Swedish customers."
LeoVegas was granted a gaming licence in Spain. Two weeks after the licence was granted, LeoVegas was launched in Spain.
Mr. Hagman said: "This shows the strength and speed of LeoVegas and further demonstrates that our experience from regulated markets benefits us. Spain is a step in our continued expansion, and we have also recently carried out launches in other Spanish-speaking countries, such as Chile and Peru, as well as in Brazil."