By
Phil
- 30 September 2022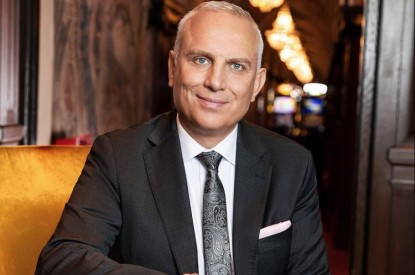 The CEO of Swedish casino group Casino Cosmopol Per Jaldung will step down from his role at the end of the year after two decades with the company. 
Mr. Jaldung said: "Since 2008, I have served as CEO and it has been an exciting roller coaster ride, including events such as the opening of the casino in Stockholm, with the Deputy Prime Minister performing the first spin on the roulette; media headlines countless times, for good and bad; robberies and gun shots, casino weddings and happy guests, diversity award, as well as reports of discrimination; penalty fee from the gaming authority and revised AML program, and investigation by the competition authority."
"We've also had yearly Casino Meet & Awards, floods and fires on the gaming floors, Super Jackpots, chairman of the VLT project, Svenska Spel's biggest project of all time in terms of investments; improved gambling responsibility with duty of care and affordability checks and speaking and moderating at numerous summits and shows," he added. "Above all, during these years, I have worked with so many incredibly talented and wonderful casino people, both with colleagues in our group and with others internationally. 
"I have done my best for a very long time. But now it is time to hand over the helm to a new person who will continue the important work of developing of our casinos for the future. 
"I will continue to lead the business as usual and I will prepare for the shift in management. I will leave by the end of the year and then we will see what exciting challenges the future will bring."