By
Phil
- 1 August 2022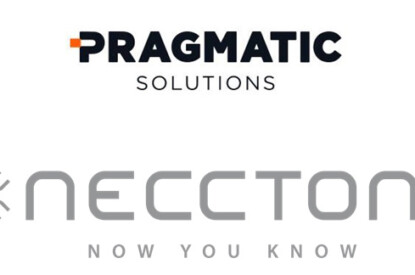 Neccton has signed up yet another tier-one solutions provider to the iGaming industry, with Pragmatic Solutions the latest to adopt the mentor software.
Pragmatic Solutions' platform gives gaming operators complete control over business operations while managing risk, ensuring regulatory compliance, and enjoying extensive flexibility in the structure and management of bespoke promotions and player experiences.
With the addition of mentor, Pragmatic Solutions customers can now add world-leading Responsible Gambling player protection tools, plus AML and Fraud detection; the operator simply has to choose which aspects of mentor they need from the modular software. Pragmatic Solutions customers include some of gambling biggest names.
mentor tracks possible problematic gambling behaviour using real-time data analysis and works to help both players and operators to identify potential issues early. The tool recognises triggers such as a significant increase in deposit frequency, and alerts the operator and directly contacts the player, helping the player make better-informed decisions about their play.
mentor's other modules are growing in popularity as operators worldwide recognise the efficiency they provide, and the protection players have. With the additional AML, Fraud and aCRM modules, it is a comprehensive solution for many customers.
"We started our research in gambling 15 years ago and have published multiple academic studies in the area of player tracking and responsible gaming," said Neccton director and head of development Dr Michael Auer. He added: "We have shown that players who gamble responsibly are more loyal, and their customer lifetime is significantly longer. We are proud to assist millions of players across dozens of brands around the world and to bring Pragmatic Solutions and their many customers into the fold." "Neccton's leading solution for AML, aCRM, FRAUD, and Responsible Gaming is a great asset in operators' daily business and a key ingredient for many regulatory environments," said Ashley Lang, CEO of Pragmatic Solutions. "We are happy to offer operators access to this top-notch solution, making this integration an important step in our mission to deliver a modern, open, and scalable platform capable of meeting all the needs of iGaming operators."