By
Phil
- 27 October 2020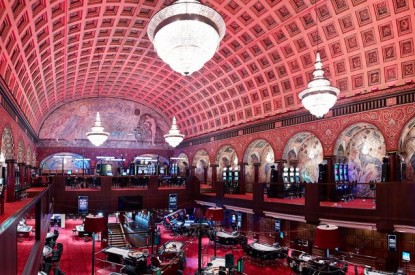 State-owned Swedish operator Svenska Spel said it had managed a 'strong third quarter with good profitability for the group,' despite casino closures, with increased revenues in sports betting as well as number games and lotteries.
Since March 29, Casino Cosmopol, has closed all its casinos due to the pandemic with the property in Sundsvall closing indefinitely. The Group's net gaming revenues for the third quarter are SEK1,848m, came in lower than the same quarter last year which generated SEK2,012m.
Net gaming revenues for the Sport & Casino business area increased by seven per cent compared with the same quarter last year. This is despite the government's ordinance on new temporary gambling liability measures for online casinos from July 2, which is pushing revenue. The Tur business area increases by five per cent and has a continued good development of the customer base and the digital business. The digital business now accounts for 48 per cent of the group's revenues.
The operator's Casino Cosmopol & Vegas business area decreased by 59 per cent with the ATMs in Vegas continuing to be affected by the fact that many restaurants have had to close. Vegas is also affected by the new temporary gambling liability measures.
The quarter's major product launches Trav & Galopp and BilTriss exceed expectations and have been well received by customers. In addition, the gaming responsibility has an effect, among other things in the form of a large increase in the number of completed self-tests, which means that customers can play safely and securely. This is shown by Svenska Spel's interim report for January – September 2020, which is presented today.
Patrik Hofbauer, President and CEO of Svenska Spel, said: "We have good profitability and revenues are increasing for two of our three business areas. Our sports games are going really well and we are also increasing revenues from number games and lotteries. The fact that the Group's total revenues are declining is due to the fact that our physical casinos have been closed throughout the quarter. Despite this, we thus have good profitability for the group as a whole, which shows strength and stability."
Svenska Spel's work with gaming responsibility continues with undiminished intensity. In 2020, more than 4,500 care conversations were conducted with customers who exhibited risky gambling behavior. The number of self-tests performed has increased by 57 percent compared with the same quarter last year. An expert group has also followed risk and problem gambling extra closely since the outbreak of covid-19 and has not seen any increased risk gambling for any form of gambling among Svenska Spel's customers, neither during the second nor third quarter of 2020 compared with the first quarter.