By
Phil
- 16 June 2023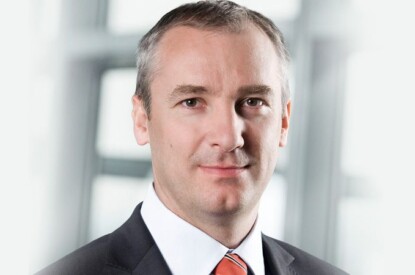 The recent acquisition of Camelot helped European lottery giant Allwyn Entertainment report consolidated revenue of €1.64bn for the first quarter, marking an increase of 80.1 per cent year-on-year. 
Gaming revenue came in at totaled €1.58bn, up 81.4 per cent. In the UK, Allwyn's results fell by 1.9 per cent to €1.01bn. 
The company stated: "In Q1 2023, we completed the acquisitions of Camelot UK, the current operator of the UK National Lottery, and Camelot LS Group, the current operator of the Illinois Lottery under a private management agreement. These acquisitions have a significant impact on consolidated metrics of the Group and comparability with previous periods."
The Italian market dropped by 0.6 per cent to €584m. Austria generated €388.4m, up 19.3 per cent. Czech Republic produced €125.4m, an increase of 17.2 per cent whilst Greece and Cyprus accounted for €552.9m, an increase of 14.6 per cent.
Robert Chvatal, Allwyn CEO, commented: "I am pleased to report that Allwyn had a strong start to the year, reflecting our ongoing focus on driving organic growth as well as continued progress in our inorganic growth strategy, with the results of the first quarter including the contribution from a total of seven lottery markets. Meanwhile, we have remained focused on our responsibilities to all our
stakeholders and on safer gaming.
"Our Total Revenue increased by 80 per cent year-on-year in Q1 2023, reflecting strong growth of 17 per cent in our existing geographies as well as the first-time contributions of the United Kingdom, following the acquisition of Camelot UK, and Camelot LS Group, operator of the Illinois Lottery under a private management agreement. The strong performance in our existing geographies was driven by further progress in digital channels and our continued focus on the customer proposition in physical retail, as well as some impact from COVID-19 on last year's numbers. We once again saw the resilience of demand for our products, even in an environment where consumer spending remains under pressure. We continued to deliver strong margins and to generate robust free cashflow, reflecting our favourable cost structure and focus on cost and capital efficiency. The completion of two landmark acquisitions in the first quarter underscores our continued success in executing our inorganic growth strategy. The acquisition of Camelot UK, the current operator of the UK National Lottery, supports the successful delivery of the National Lottery through 2023 and over the next decade. "
"The acquisition of Camelot LS Group marks our entrance to the US market as well as providing interesting strategic optionality through its in-house iLottery technology. Our operational execution, strategic progress and the continued strength of our financial performance supported our successful financing activities after the end of the quarter, with Allwyn issuing €665m and $700m long-dated bonds in a single transaction. This financing represented our first US-dollar bond issuance, further diversifying our sources of funding, as well as significantly extending our debt maturities and further simplifying our
capital structure. Overall, I am very pleased with Allwyn's start to 2023 and believe we are well placed for
the rest of 2023 and the next chapters of our growth story."