By
William
- 26 September 2022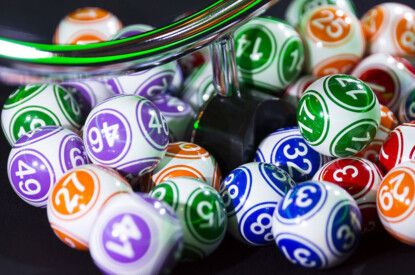 Multinational lottery operator Allwyn and special purpose acquisition company Cohn Robbins have mutually agreed not to proceed with their previously proposed business combination.
Allwyn, Europe's largest lottery operator, has released a statement saying that despite receiving 'strong indications of support during recent meetings with investors', the marketing period 'coincided with significant market volatility amid a backdrop of concerns about the prospects for inflation, interest rates and recession'.
Despite this, investors offered commitments of almost $700m to support the combination with Cohn Robbins. After consideration, both parties jointly decided not to proceed with the transaction. Allwyn remains committed to joining the public markets 'in due course' when conditions are more favourable and will then expand its business into the US.
Robert Chvátal, Allwyn's group chief executive officer, commented: "Allwyn was encouraged by the feedback from many leading investors, demonstrating the attractiveness of our business to the investment community.
"However, due to the prolonged and increasing market volatility, we and Cohn Robbins have decided not to proceed with the proposed business combination. We are grateful to the firm's founders, Gary Cohn and Cliff Robbins, for their support over the past year and hope to work with them again in the future.
"As demonstrated by our recent results, Allwyn is a highly cash generative business with a strong financial and operational platform to pursue its organic and inorganic growth strategy and to invest in new opportunities.
"These include the National Lottery in the UK, where we are set to become the operator in 2024. We continue to pursue sustainable and profitable growth and remain excited about the many opportunities we see in the lottery business in Continental Europe, the UK, the United States and elsewhere."
CRHC's Board of Directors will consider in due course CRHC's next steps, including whether to seek an alternative business combination. On September 7, 2022, CRHC shareholders approved an initial extension of CRHC's expiration date to December 11, 2022.
Gary D Cohn and Clifton S. Robbins, Cohn Robbins' Co-Founders and Co-Chairmen, added: "Our partnership with Allwyn was announced in January and since then we have witnessed a pronounced negative turn in market psychology, and just last week the market suffered its worst day since June 2020, with the sharply negative trend continuing this week.
"Karel Komárek and his teams at KKCG and Allwyn have much to be proud of in the lottery-led entertainment company they are building. Nevertheless, the persistently volatile and negative market conditions have led to our mutual decision with Allwyn not to proceed in completing the transaction. We wish them every success going forward."