By
Phil
- 4 June 2018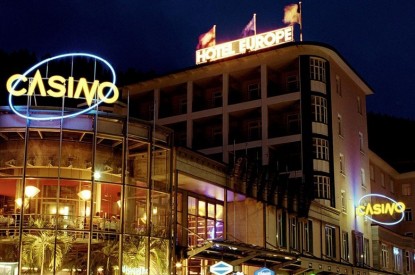 Belgium-based Ardent Group, previously known as Circus Group, has bought a 44 per cent share in Switzerland's Casino Davos from Stadtcasino Baden.
The move will allow Ardent to position itself strategically prior to expected changes in regulation for Switzerland's online sector. A vote on June 10 is expected to allow land-based casinos to launch play for money online gaming sites.
In a joint statement, the two companies said: "For this reason, Stadtcasino Baden Group has made the strategic decision to operate Casino Davos in the future together with a partner with many years of online casino experience. The choice fell on the Casino de Spa SA, which is part of the Belgian Ardent Group, and already successfully runs its own licensed online casino."
Detlef Brose, chief executive of Stadtcasino Baden, added: "If the gambling law is passed on June 10, we will immediately and together with our new partner, develop a competitive online offer for Casino Davos to promote us as early as possible for an online license extension."
Stadtcasino Baden remains the majority shareholder in the casino with a 46 per cent stake.
Ardent owns land-based casinos in Belgium including Casino de Spa and Casino de Namur, as well as three Casinos in France and online gaming sites such as Circus.be, 777.be or Pokerstars.be and the online games platforms GAMING1. It is also developing in new countries with its online games platforms (Portugal, Colombia, Serbia, Romania, Spain and Czechia. It is believed that Ardent's investment is around €2m with the deal already being approved by the Swiss games commission.
Davos is a famous ski resort in the canton of Graubünden, in the Swiss Alps, in the far east of the country.
Casino Davos is a category B establishment, meaning it can't have more than 250 slot machines, can only offer three table games (roulette, blackjack and poker) and does not have the right unlike the eight category A casinos, to offer a progressive multi-site jackpot.
In 2016 it came in bottom place out of the 21 Swiss casinos, with CHF 2,151,150, thanks to 66 slot machines and four traditional gaming tables. It ended with losses of CHF 310,000.