By
Phil
- 21 May 2020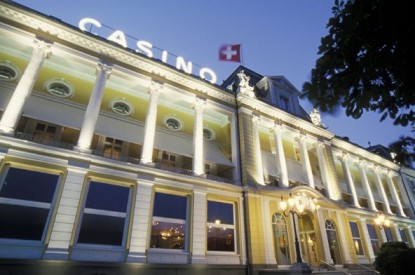 2019 was an eventful and successful year for the Grand Casino Luzern Group in Switzerland with it becoming one of the first Swiss concessions to go live with an online casino. The land-based casino on the shores of on Lake Lucerne was able to further increase its gross gaming revenue too with group earnings increasing by 18.3 per cent. The year 2020 started equally as well for the Grand Casino Luzern Group, but then the corona virus changed the economic environment drastically.
The group said that the successful start of the online casino mycasino on August 22 was the high point in the 2019 financial year, marking a milestone in the long history of the Grand Casino Luzern Group. The license granted by the Federal Council is the result of the enormous amount of work that has been done in recent years to develop the new business area of ​​online casinos.
The financial key figures of Kursaal Casino AG Luzern developed in line with expectations: operating income was CHF 4.69m (2018: CHF 4.15m). Kursaal-Casino AG Luzern generated a corporate profit of CHF 0.55m in 2019 (previous year: CHF 0.04m). The gross gaming revenue from mycasino totaled CHF 8.93m in the first four months of operation. The gross gaming revenue of the traditional casino increased in 2019 by 4.28 per cent to CHF 38.57m (2018: CHF 36.99m). In total, over 200,000 people visited the Grand Casino in Lucerne last year. Group income rose by 18.3 per cent to CHF 56.49m (2018: CHF 47.74m). As expected, due to the high level of investment in the development of the online casino, the consolidated result declined to CHF – 0.13m (previous year: CHF 0.3m).
Grand Casino Luzern AG transferred a total of CHF 20.68m (up 23.9 per cent compared to the previous year) to the Federal Gaming Board in 2019.
The Grand Casino Lucerne was again voted favourite of the public in 2019 in the important Casinos.ch voting. This is the fourth time in a row that the Lucerne-based company has been awarded the title Most Popular Casino in Switzerland.
A spokesperson said: "The economic environment changed drastically with the corona virus and the lockdown. In mid-March, the Federal Council ordered a ban on meetings, severely restricted the options for going out and ordered many shops to be closed. The land-based areas of Grand Casino Luzern AG also had to close and short-time work was introduced for the employees. Mycasino is an exception: the online casino can continue to operate. The consequences of the corona virus crisis for Kursaal-Casino AG cannot yet be reliably estimated. In this situation, the Board of Directors wants to protect the company's financial strength."