By
Phil
- 5 September 2022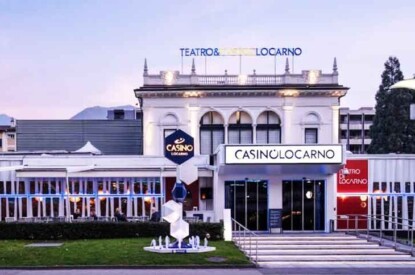 Stadtcasino Baden AG has bought an 81 per cent stake in Casinò Locarno SA from ACE SWISS Holding AG. The transaction still needs to be approved by the Federal Gaming Commission (ESBK).
With the sale of the majority stake in Casinò Locarno SA, ACE Swiss Holding AG is following its strategy of focusing on the Mendrisio location in Ticino, while the Stadtcasino Baden Group is fulfilling the wish of Kursaal Locarno SA, the owner of the casino location, to operate the casino in Locarno from 2025. Stadtcasino Baden AG has already concluded a lease agreement with Kursaal Locarno SA for the period from 2025 and has undertaken to submit an application for the location at Largo Zorzi in the current round of new concessions.
The agreement stipulates that Stadtcasino Baden AG will acquire a majority of 81 per cent of the shares in Casinò Locarno AG. ACE Swiss Holding will retain a 19 per cent stake in the company and will waive its own licence application for the Locarno casino zone, as defined by the Confederation. The federal government has put out to tender a B concession for this zone.
Stadtcasino Baden Chairman of the Board of Directors Jürg Altorfer said: "We are convinced that we have found the best solution for all parties involved and affected, especially for the employees of Casinò Locarno. We can offer them attractive prospects and security for the future."
Michael Böni, CEO of Stadtcasino Baden AG, emphasised that the agreement clears the way for the development and submission of a concession application for the location by the end of October. "We have been working on it for weeks, now the last cornerstones for the application are in place. The requirements of the Federal Gaming Commission are very demanding. However, we are convinced that with the 20 years of experience from the Grand Casino Baden, we can meet the highest requirements."
The mayor of Locarnes, Alain Scherrer, had already pledged the support of the city of Locarno when signing the lease agreement of the Stadtcasino Baden Group and expressed himself positively about the cooperation.
The conditions in Locarno and Baden are similar: The two cities are practically the same size, the casinos in Locarno as in Baden are located in a prime location in the middle of the city for both motorized individual and public transport. And both casinos fit into the grown local structures as part of the cultural and tourist offer.
"In this way, we not only provide the local community itself, but also the entire catchment area with added value far beyond the pure range of games on offer," explained Mr. Böni.