By
Phil
- 27 June 2022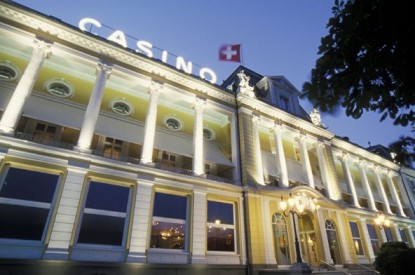 The casino levies of Swiss casinos in 2021 were at the previous year's level. Rising online sales have compensated for the decline in revenue from land-based casinos. CHF 249m went to the AHV compensation fund. In the fight against illegal gambling, the Federal Gaming Commission (ESBK) has made 160 criminal decisions and conducted criminal investigations in five major cases. At its meeting on 22 June 2022, the Federal Council took note of the ESBK's 2021 Activity Report.
In the year under review, Swiss casinos felt the effects of the pandemic for the second time in a row. Due to the closure of the casinos until 18 April 2021, the gross income from terrestrial activities fell to CHF 406m (2020: CHF 452m). By contrast, gross gaming revenue in the online sector rose by 25 per cent year-on-year to CHF 234m (2020: CHF 187m).
For their land-based activities, the casinos paid casino levies totaling CHF 175m, which corresponds to a decline in tax revenues of CHF 23m or 11.5 per cent compared to the previous year. By contrast, levies for the online sector rose by 27.7 per cent to CHF 100m.
A total of CHF 249m flowed to the Confederation in favour of the AHV Compensation Fund (2020: CHF 248m), CHF 26 million to the cantons where casinos with a B licence were located (2020: CHF 27.3m). This means that tax revenues are at the level of the previous year. However, they are lower than in the years before the outbreak of the Covid-19 pandemic. In 2019, CHF 312m went to the AHV compensation fund and CHF 51.8m to the cantons.
In the year under review, Casino Basel and Casino Montreux received a licence extension. As of 31 December 2021, a total of eleven casinos offered online games to the Swiss population.
Despite the pandemic-related restrictions, supervision was able to be carried out seamlessly. Inspections took place in all land-based casinos, and online gaming operations – a very dynamic area – were systematically reviewed in the eleven casinos concerned.
In the fight against illegal gambling, the ESBK issued 160 criminal decisions and carried out investigative actions in five major cases. In two of these cases, it carried out eleven house searches in four different cantons in November 2021 and, in cooperation with the responsible cantonal police, identified five illegal casinos.
On 31 December 2024, the concessions and concession extensions of the 21 Swiss casinos will expire. In the year under review, ESBK began the necessary preparatory work for the new tender and, with this in mind, drafted the report on the Swiss casino landscape by the end of 2021.