By
Phil
- 23 June 2023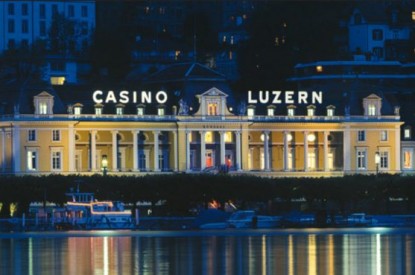 In 2022, Swiss casinos generated a total gross gaming revenue (BSE) of CHF 880m with land-based gaming up by 55 per cent.
Gross revenue from land-based games increased (CHF630m in 2022, CHF406m in 2021), representing an increase of 224 million francs (up 55 per cent) compared to the previous year, thanks to the lifting of Covid-related restrictions. The BSE in 2022 from online gaming offers amounts to CHF250m (CHF 234m in 2021). As the competent authority for the assessment of casino levies, the SFGB was able to provide the Confederation with a total of CHF 2022m in 352 for the benefit of the AHV compensation fund.
In its 2022 activity report, the Federal Gaming Commission (SFGB) shows that the number of blocked online gaming offers has risen significantly. The SFGB was also able to allocate CHF 352m to the AHV last year. At its meeting on 21 June 2023, the Federal Council took note of the activity report.
Access to online gambling services must be blocked if they are offered in Switzerland without a licence – this is provided for by the Gambling Act. In its 2022 activity report, the SFGB shows the increase in such unlicensed online gaming offers: Over 1000 offers are now blocked. A list of illegal casino offers to which access is blocked is regularly published on the SFGB website. In the year under review, the SFGB was able to approve a total of 1234 online money games as legal casino games.
The licences of the current 21 Swiss casinos expire at the end of 2024. Last year, the SFGB therefore launched the procedure for relicensing the casinos. It started in June 2022 after the Federal Council adopted the Casino Landscape Report and approved the division of the territory of Switzerland into 23 zones. The activity report sets out the conditions under which the concessions were put out to tender and shows the procedural steps of the new licence.
With a total of 59 inspections last year, the SFGB reviewed the social protection concepts of the casinos in particular. Among other things, it examined the effectiveness of the measures to protect the population from excessive gambling. Using a fictitious example, the report illustrates how the social protection measures required by law work and how the SFGB fulfils its role as a supervisory body.
The SFGB also fights illegal gambling. In 2022, 179 cases were under investigation. Four of these are ongoing large-scale cases involving several perpetrators at different levels and/or at several locations in Switzerland. These cases require close cooperation with other law enforcement agencies. Time-consuming evaluation of evidence and the processing of major cases are increasingly becoming the core challenges of these criminal proceedings.