By
Phil
- 6 July 2020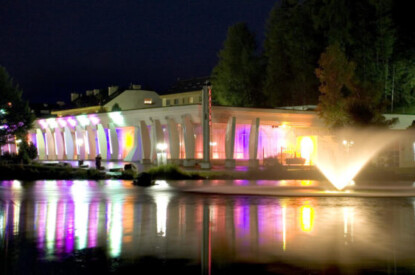 In 2019, Switzerland's 21 casinos generated gross gaming revenue of CHF742.5m, marking a healthy increase of 5.52 per cent on the previous year's figures. This increase was mainly due to the closure of the Campione casino in Italy. The slot machines contributed CHF613.2m, the gaming tables CHF129.3m. The four casinos that offered their customers online games achieved a gross gaming revenue of CHF23.5m
The casinos paid casino taxes totaling CHF 356.7m. This corresponds to an increase in revenue of 24.3m, up 7.3, compared to 2018. Of the casino taxes, 304.9m went to the AHV compensation fund, 51.8m was paid to the cantons of B-Casinos.
At its meeting on July 1, 2020, the Swiss Federal Casino Commission took note of the 2019 annual report of the Federal Gaming Board (ESBK). The year under review was primarily characterised by the entry into force of the Gambling Act, the commencement of business activities of four online casinos and the restriction of access to online gaming offers that were not approved in Switzerland.
The federal law on gaming took effect on January 1, 2019. This allows Swiss casinos to offer their customers online games. In the year under review, the licenses of six casinos were expanded to include the right to play casino games online. Four casinos have already started online gaming.
The regulations on restricting access to online game offers that are not authorised in Switzerland came into force on July 1, 2019. The FGB has published a list of blocked deals during the second half of the year three times. A total of 110 domain names were found on these blacklists at the end of 2019. In addition, the ESBK has opened 108 criminal cases for illegal gaming.
Caption: The casino at Crans Montana