By
Phil
- 21 March 2016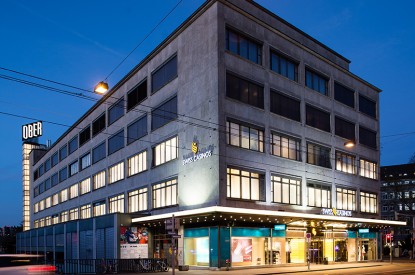 The Fédération Suisse des Casinos wants to make Swiss gaming floors more competitive by allowing skill-based games and sports betting as well as lottery products by Swisslos and Loterie Romande.
It also wants tougher laws introduced following the eighth consecutive year of declining revenues.
The 21 Swiss casinos saw revenues drop by a further 4.1 per cent to CHF680.9m with GGR falling by a third since 2007.
As a result tax has slumped by 40 per cent.
Casino Barrière de Montreux, on the shores of Lake Geneva, was the country's top earning casino generating CHF72.6m, up 1.7 per cent. It beat off competition from Swizz Casinos Zurich, which generated CHF63.9m, up 4.7 per cent and Grand Casino Baden, which earned CHF61.8m, but which slipped 5.6 per cent compared to 2014's figures.
The casino with the biggest gain was also its second lowest earner. Casino St. Mortiz saw its revenues jump by a huge 19.5 per cent in 2015 although its total GGR was still only CHF2.8m. The biggest loss in 2015 was made by Casino Davos, where revenues were down by 24.1 per cent resulting in GGR of just CHF2m.
A new gambling law, to be passed this year, is looking to build better, competitive circumstances for Swiss casino owners.
The Fédération Suisse des Casinos has long complained about illegal online gambling sites. The association wants a ban on illegal online gambling and wants all sites blocked. According to them, such websites do not protect their members from gambling addiction or support the Swiss cantons.
It wants the government to backtrack on potential laws allowing third parties to operate poker tournaments outside of casinos. It believes Switzerland should not allow a parallel commercial industry to emerge without requiring similarly strict regulations for them.