By
Phil
- 18 June 2021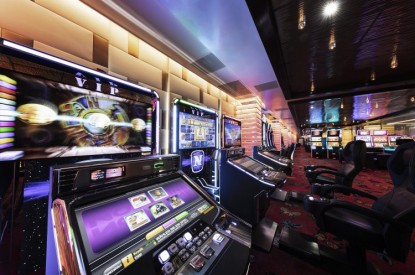 From the start of next year slot machines will be allowed in Zurich, outside of casinos, in restaurants, bars and slot halls, for the first time since 1994.
The new law is a direct result of the Federal Gambling Act, which was approved via a referendum three years ago. Operators of slot machines in Zurich will have to pay ten per cent of the gross revenue to the canton, more than in any other canton. The money is to flow into the prevention and treatment of gambling addiction.
To continue its ban on slots outside of casinos, the canton would also have had to ban online gaming. Proponents of the new law had claimed player protection for slot gaming was much better now than in 1994.
Slots outside of casinos won't be pure gaming machines though and must be designed in such a way that players can become more skilled over time and increase their chances of winning. Maximum wagers and winnings are limited.
FDP Cantonal Councilor Christian Müller said: "The voters have realised that the new slot machines are something completely different. The ban from that time is no longer relevant. This was also proven by experiences from the surrounding cantons, where slot machines have been back for a long time and there has not been a dramatic increase in gambling addiction."
Mark Wisskirchen, Cantonal Councilor and Managing Director of the EPP, said: "Instead of levying a levy on gaming revenue and investing it in prevention, it would be wiser to practice prevention at the root and not set up machines." Now the canton is torpedoing its own prevention efforts."