By
Phil
- 15 September 2014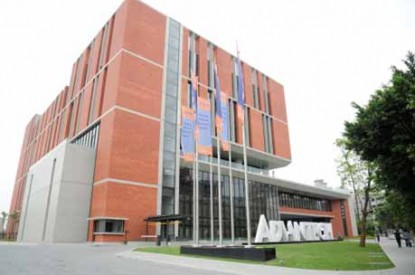 Advantech-Innocore team moves to new Taiwan headquarters, supported by additional manufacturing and R&D Centre.
The Advantech-Innocore team in Taiwan was one of the first business units in the fast growing Advantech Corporation to occupy the new purpose-built campus in Linkou just outside of Taipei. Advantech Linkou Campus began operating in 2014. It is near to Linkou Chang Gung Memorial Hospital and the downtown area, and it's also close to the highway, Taoyuan International Airport, and the soon-to-be-completed airport MRT. Linkou campus includes a total land area of 34,470 square meters (8.5 acres), and consists of an R&D center and office's, second and third phases will continue to expand the office area and will add a state of the art manufacturing facility and warehouse and distribution center. The Linkou campus will provide a very efficient vertically integrated workplace, from design and development to sampling and manufacturing on one campus.
Advantech abandoned the hard, glass-and-steel exterior commonly used for office buildings, and opted instead for a campus atmosphere using classic bricks, grassy open areas, and a pond. We strived to create a pleasant, energizing environment where employees and visitors can work in easy comfort. This aligns with Advantech's work/life balance philosophy. We hope that the open campus design projects a friendly accessibility.
In the middle of the outdoor pool stands a water buffalo sculpture. In traditional Chinese culture, the water buffalo symbolizes a hardworking spirit, and this is also a sign of Advantechers' steadfast drive to move forward. The old Chinese saying "Living simple life to yield clear vision; having inner peace to see far" echoes Advantech's spirit; we don't pursue short-term interest, but altruistic operation and long-term goals. This helps Advantech progress both further and more quickly than other companies.
Advantech-Innocore managing Director Edward Price commented: "The new facilities at Linkou give our growing team in Taiwan more space and fantastic resources under one roof. The new campus will allow for more efficient use of time with easy access to R&D and production facilities. We expect to see the benefits of this new engine for growth immediately."