By
Phil
- 4 December 2019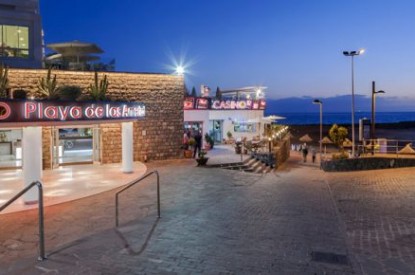 The governing council of Tenerife is looking into the future of three casinos on the island after the previous tender failed.
The Minister of Finance, Berta Pérez announced that the council will open a process of "analysis" of the entire corporate public sector, which includes the three public casinos meaning that the casinos could well stay in state hands.
The minister blamed the complexity of the specifications in the tender for the previous failure, perhaps with the "perverse intention" that the tender would not be awarded. Pérez said that she assumed that it was "very difficult" to meet the criteria set out by the Ministry of Finance, due to the complex political situation surrounding the licensing process.
However during question time, the Popular Party Minister Manuel Fernández said that the sale of casinos "is a legal and moral obligation" of the council as part of its commitment of "disinvestment" of the public sector.
Fernandez asked the government team for "political courage" to resume the sales process, an action in which he would have the "support" of his party. However the left-wing Podemos party and the Spanish General Worker's Union (UGT), have opposed the sell off saying that it would lead to job losses and that there is no reason to sell as the casinos are still profitable. In July the Spanish Socialist Workers' Party (PSOE) took power in a coalition which puts the sale of the casinos in doubt.
In September it was revealed that just one company had showed an interest in acquiring the share package of the three casinos owned by the Council of Tenerife. The tender was launched by the previous administration. In October 2018 the government announced that the three casinos in Tenerife had been put on sale and would be privatised under a new public tender for a total of €24.9m. The council then headed by Carlos Alonso explained that the resources obtained after the sale of the three casinos would "be used to finance social-health infrastructures" on the island.
The sale of the three casinos – was approved by a majority in the plenary, but it was highly criticised by the Podemos (We Can) party. The party even initiated legal proceedings against the decision and accused the previous government of selling the three public casinos with a price much lower than their actual value.
In August The Socialist Party of Spain (PSOE) reached an agreement with the Podemos Party to analyse the possible alternatives to the sale of the three casinos in Tenerife planned by the local council. In the agreement, the two political parties agreed to jointly file a motion of censure against the ex President of the council Carlos Alonso, so that all information regarding the process of selling the casinos had to be collected, in order to analyse the procedure so far as well as the economic viability of these companies going forward.