By
Phil
- 16 January 2023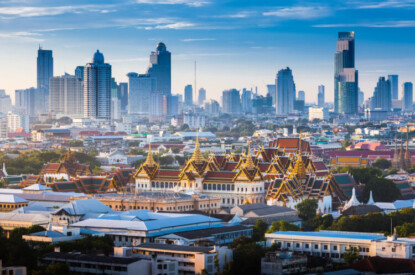 A special House Committee report proposing that five resort style casinos should be opened in Thailand within two to three years has been approved by the House of Representatives.
With a vote count of 310 votes to nine, the House has now asked for a more detailed break down of the economic effects that Integrated Resort casinos would bring to the country.
The report recommends that entertainment complexes should be built with no more than five per cent of the floor space dedicated to gaming in up to five locations with Bangkok, Pattaya, Rayong, Phuket, Krabi, and Phang Nga all suggested as ideal locations.
Pichet Chuamuangphan, the second vice-chairman of the committee, said that an initial casino in the Greater Bangkok area, along with gaming floors in seaside southern regions could generate at least $11bn in taxes if tax was set at 30 per cent.
He said: "We're focused on attracting foreigners to step up tourism and draw more money out of their pockets. This will also stem the outflow of money from Thai gamblers and help the government collect hefty taxes for our economic security."
"Providing multiple activities will avoid the creation of gambling dens and broaden the appeal of the tourism industry," he added.
Whilst Thailand's Gambling Act of 1935 bans most forms of gambling it contains a provision allowing the government to issue decrees or licenses for certain gaming activities and venues.
Committee member Pakornwut Udompipatsakul of the Move Forward Party (MFP) said: "A decision on the casino-entertainment complex project is likely to be made by the next government. It can't happen within two or three years and most importantly public hearings and even a referendum among locals must be organised."
The IR's will include five-star hotels, shopping malls, beauty and spa parlours, amusement parks, zoos, and sports stadiums.
Locals over the age of 21 would have to prove they have had US$15,000 in their bank accounts for the previous six months to gain entry to the casinos.