By
James
- 27 February 2023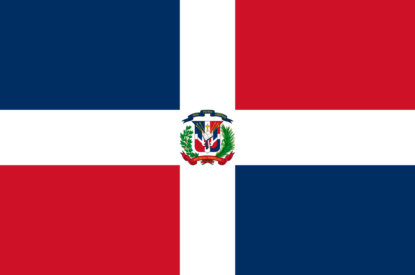 Luis Dicent, former head of the National Lottery, has presented his final statements before the Second Collegiate Court of the National District in the administrative corruption trial called "Operation 13" in which he is the main defendant.
During his speech, which lasted for more than an hour, Dicent argued that while he had held the position of director of the National Lottery, all of his actions were aimed at improving the institution.
Dicent's statements before the court came days after the Public Ministry requested that the former administrator be sentenced to 12 years in prison.
The ministry also want William Rosario Ortiz to be sentenced to 10 years and Eladio Batista and Edison Manuel Perdomo Peralta to receive 8 years for their alleged involvement in the scam.
Court attorney Mirna Ortiz, Litigation Coordinator of the Specialized Prosecutor's Office for the Prosecution of Administrative Corruption (Pepca), highlighted the merits of the evidence against Dicent and others involved.
"Today we have formally concluded the Operation 13 process. The Public Ministry presented each and every piece of evidence that it provided in its accusation, some were presented and reproduced in court, others were presented through another modality that was the agreement of the parties. Therefore, when the court retires to deliberate, it has in its hands all the evidence provided by the Public Ministry," she said.
In May 2021 the Dominican Republic National Lottery announced that it had carried a seven month investigation into lottery related fraud initially involving a suspicious lottery draw that took place that month. Luis Maisichell Dicent was later arrested after the Public Ministry accused Dicent of planning and orchestrating the scam.
The Justice Ministry said in a statement that Dicent and those arrested through Operation 13 had undermined "the dream of Dominicans who trusted that one day luck would touch them and they could benefit from National Lottery prizes."