By
William
- 5 May 2022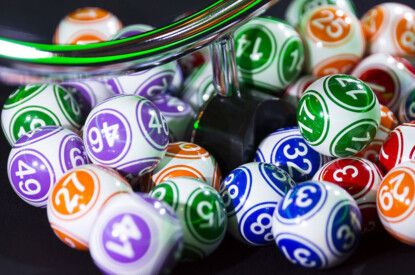 Are lotteries being given preferential treatment by monopoly-favouring governments to branch out into adjacent gambling sectors at the detriment of private operators in the same spaces?
Lotteries give back to charitable causes and help the governments raise money for social welfare programmes. But today state lotteries don't just run lottery draws.
Their portfolio often extends to land based sports betting, horse racing, online casino games, and in a trend we are now seeing emerge especially in the US, Video Lottery Terminals (VLTs) as well.
We may well even see this extend at some point to Self Service Betting Terminals (SSBTs). Governments have been aggressive in protecting their monopolies arguing that that they are best placed to protect players and curb gambling addiction.
However governments often go after new players via marketing campaigns and are able to offer huge jackpots – in effect encouraging gambling. Indeed gambling monopolies today are often more akin to private business with the lines blurring between the two.
In the Netherlands for example the sports betting monopoly Toto is present on the jersey of the majority of top football teams. In Poland the lottery Totalizator Sportowy not only oversees the development of traditional Lotto products online but has since 2018, started offering online casino games.
As well as a network of over 17,000 points of sale, which offer a wide range of lottery products every day, it is has recently launched a major expansion of its network via Totalizator Sportowego slot machines in gaming arcades.
Totalizator Sportowy slots offer games from 10 suppliers and are available in more than 20 types of machines. There could be as many as 38,000 of these slots operating in Poland.
It is no surprise then that those private operators who want to offer their services have appealed to the courts in several jurisdictions arguing against the case that state sponsored gambling goes beyond its remit. Encouraging citizens to bet on a horse race or football match is not as easy to justify as a lottery ticket after all.
With a number of jurisdictions doubling down on their efforts to protect their monopoly it's almost as if we are seeing the beginning of a second round in a long battle over control. For years private operators took monopoly holders to the European courts of justice over online gambling laws.
Denmark finally replaced its online gambling monopoly in 2012. Sweden opened up the market to foreign competitors in 2019. Hungary is currently looking at ways to open up the online market and put an end to the state monopoly over online gambling.
Now that most jurisdictions have put in place more liberal online gambling laws new lines are being drawn over the protection of other betting products such as sports betting. As a result government held monopolies over gaming pose still pose a number of important questions.
Why is it that many non traditional lottery products are being handed over to state lotteries? Are lotteries being given an unfair advantage in certain jurisdictions in Europe and is there any chance that the power of these monopolies will be challenged in the future?
THE NETHERLANDS
In September 2009, the Dutch government announced that it was going to establish an advisory committee to investigate the best way for it to regulate online gaming in the context of EU law.
Before then the government was strongly opposed to online gaming. The government's argument for the online gambling ban was that it would help curb gambling addiction in the nation.
At the same time, the Dutch government was actively increasing spending on advertising state-run gambling. This was an increasingly hard stance to defend and the EU was instrumental in the shift in Dutch policy towards liberalising the market.
In the online space much has changed. Online gambling has been officially legal since 2021. At the same time lottery games are still restricted to the state licensed monopoly operators while the land-based market is still operated by monopolies with the exception of slot machines in arcades.
In 2021 the country's highest administrative court backed up the lottery model in issuing a single lotto licence to Dutch lottery operator Lotto BV which has the sole right to offer draw games and ruled that the single-permit system for organising lotteries is justified.
TOTO is the country's sports betting and football pool operator. It, along with a number of other entities, operates under the umbrella of the Nederlandse Loterij which also operates the state lottery, lotto and instants.
TOTO's somewhat old fashioned image is now being reversed via a slick advertising campaign featuring well known Dutch football players and rappers. State sports betting is expected to be the fastest growing vertical over the coming years.
Meanwhile Holland casinos still has the legal monopoly on casino gambling with profits going directly to the Dutch treasury. The government began to look seriously at selling off 10 casinos in 2011 due to declining visitor numbers. In January 2015, draft legislation was put forward by the Dutch Ministry of Security and Justice to modernise the casino sector and open up the market.
However, these plans have been scrapped as it did not garner enough support from senators who argued that privatised casinos may encourage gambling and were unhappy with the way privatisation plans were going. The improved performance of the casinos leading up to the pandemic no doubt played a part in this decision as well.
SWEDEN
Svenska Spel was formed officially in 1997 after a merger between Tipstjanst and Penninglotteriet, which had existed since the 1930s as lottery companies. The Lotteries Act of 1994 and The Casinos Act in 1999 – ensured that all gambling remained under the control of the Swedish state and its agencies. The Lotto was launched in 1980 and subsidiary Casino Cosmopol began operations in 2001.
In 2002 changes to the lottery act enabled Svenska Spel to embrace digital platforms with instant scratch cards games and bingo online whilst the Swedish Horse Racing Totalisator Board (ATG) could also offer its services online. Private operators were limited to operating slots in restaurants.
Today, Svenska Spel's gaming business is divided into three separate business areas. The largest revenue sector is Tur (number games and lotteries). Sports and Casino has a 25 per cent GGR share and includes both land-based and online sports games and casino games with main sports betting group Oddset (a collective name for games such as Machen, Mixen, Challenge), and football games via Stryktipset, Europatipset, Maltipset and Topptipset. Casino games such as online poker, online casino and bingo were launched in January 2019.
The Casino Cosmopol still has the exclusive right to operate casino games in Sweden via three casinos. Meanwhile lottery run Vegas VLTs is the only slot game permitted and there are over are currently 4,750 Vegas VLTs in restaurants and bingo halls.
The market is still dominated by Svenska Spel but there has been a significant liberalisation of the market. In August 2018 the Swedish Gambling Authority began to accept licence applications for a new law which went into effect in January 2019 covering new tax rates and new licences for the online sector.
The law gave the state continued control over the land based casinos, the large lotteries and slots outside of casinos (via Svenska Spel) but the online sports betting market, online casinos, online bingo and other products such as virtual sports were opened up to those who were given a licence.
NORWAY
The Norwegian market is dominated by two state owned companies, Norsk Tipping and Norsk Rikstoto, which have a national monopoly between them, operating gambling and horse racing respectively. Online gambling is only permitted for state monopolies.
In 2013 the government allowed Norsk Tipping to expand its online offering to include casino games. The government prohibits the marketing and advertising of gambling products with heavy fines, and legal prosecution. In addition the government has imposed payment blocking on offshore operators targeting the market.
Norway continues to protect its monopoly and has in fact doubled down over its right to be the sole operator of a number of non lottery products.
The government has no plans to end the lottery control over gaming as, according to Culture Minister Linda Hofstad Helleland, the monopoly is the best way to protect players and curb gambling addiction.
The monopoly looks set to continue. In April 2019 Norsk Tipping launched a tender process to select a solution for its sports betting platform for the next five years.
In April 2020 the government announced that the country's horse racing betting monopoly would remain under the control of Norsk Rikstoto after Risktoto's rights to operate pari mutuel horse racing bets expired at the end of 2021.
In 2021 the government submitted a new Gambling Act which aims to consolidate the country's existing gambling legislation into one unified act and will strengthen the exclusive rights model enjoyed by Norsk Tipping and Norsk Rikstoto.
While there are no land based casinos Norsk Tipping also operates its own network of VLT games called Multix. They can be found in kiosks, restaurants and kiosks, petrol stations, bars and cafes. The lottery also has the exclusive right to operate Belago a range VLTs found in around 200 bingo halls.
FINLAND
While government owned monopolies often argue that they are the best placed to limit gamble related harm this arguably has not been the case in Finland where all gambling products are under the exclusive control of monopoly provider Veikkaus Oy.
According to a 2019 survey by The Finnish Institute for Health and Welfare, 3 per cent of Finland's population (about 112,000 people) had a gambling problem, with 1.4 per cent (about 52,000 people) reporting a probable gambling dependency.
As a result Veikkaus announced that it would significantly reduce the 18,500 slot machines dotted around the country in shops and arcades by around 8,000 by the end of December 2020.
In 2018 Veikkaus reported that around 42 per cent of its sales were from online operations and claimed it had around 90 per cent of the country's overall online market. However the channelisation rate is probably far lower than this.
While laws in Finland prohibit offshore casinos from entering the market and offering any form of advertising in the country players are not prosecuted for using foreign sites.
Finland, as a EU member state will in all likelihood face further pressure from EU authorities to change its online gambling monopoly. All the same the Finnish parliament approved the country's new Lottery Act on its first reading in December. The act proposes tougher measures against offshore operators including payment blocking against any operator other than Veikkaus.
In December 2021 Maarten Haijer of the European Gambling and Betting Association (EGBA) criticised the government's monopoly saying that public support for Veikkaus was falling.
It was high time for this to end he argued as it not only meant that players were turning towards offshore operators but the government had failed to protect players as gambling addiction was much higher when compared to other countries such as Spain.
Haijer said: "Replacing the monopoly with an open-licensing system is not about getting more people in Finland to gamble, nor is it about killing off Veikkaus. Rather, it is the sensible way to meet the demands of those Finnish gamblers who seek an alternative to the monopoly and currently gamble on international gambling websites – and to regulate and tax this activity."