By
Phil
- 8 January 2021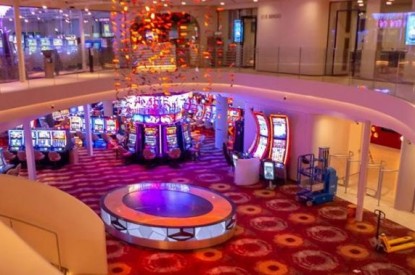 Holland Casino has reached a negotiation agreement with the trade unions FNV and De Unie for a new collective labour agreement. Both unions submit this agreement to their members with a positive advice.
An important part of the new collective labour agreement, which runs from January 1, 2021 to May 31, 2022, is a structural wage increase of 1.5 per cent from October 1, 2021 and a one-off payment of 0.75 per cent in March 2022. In addition, agreements have been made about pensions, including an insured partner's pension on a risk basis and affiliation with the forthcoming RVU scheme. A working group is also being set up with the unions to be able to work together on further improvements in scheduling and sustainable employability.
Danielle Justus, director of Human Resources at Holland Casino, said: "Holland Casino has been hit hard by the corona crisis. These were intensive but constructive conversations in which all parties took joint responsibility for the future of Holland Casino and its employees in these extremely uncertain and difficult times. Apart from the collective labour agreement, we have also succeeded in reaching agreements with each other on both a form of voluntary severance scheme and a placement scheme. Both schemes are important in the context of our necessary restructuring and will certainly contribute to fewer forced redundancies."
The operator is hoping to reopen its 14 branches in Amsterdam-West, Amsterdam Center, Utrecht, Rotterdam, Scheveningen, Zandvoort, Groningen, Leeuwarden, Nijmegen, Enschede, Valkenburg, Venlo, Eindhoven and Breda, January 19 2021.