By
Phil
- 8 February 2021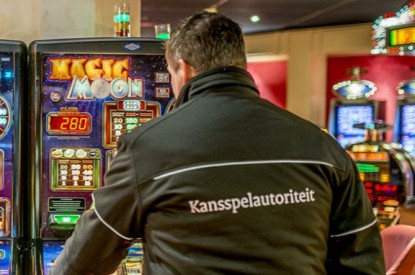 The Dutch Gaming Authority KSA has amended the Wwft Guideline with a view to the entry into force of the Remote Gaming Act (Koa) on April 1 2021. The Act on the Prevention of Money Laundering and Terrorist Financing (Wwft) will also apply to providers of online games of chance.
Currently, the provisions in the Wwft with regard to games of chance only apply to the gaming casinos of Holland Casino, which is currently the only license holder in the Netherlands for offering casino games. Due to the forthcoming legalization of online games of chance, the Gaming Authority has amended the existing Wwft Guideline.
In the document, the Gaming Authority provides games of chance providers with tools to comply with the obligations arising from the Wwft. The Wwft Guideline can also be used as an aid in drawing up documents for the application for a Koa permit. Applications for an online gaming license can be submitted to the Gaming Authority from April.
The amended Wwft Guideline was submitted to a number of parties for consultation at an earlier stage. The responses were used to clarify certain aspects of the Wwft Guideline , including on the subjects identification and verification, crediting and debiting the gaming account without undue delay and the moment of entering into the business relationship. The most important change that has taken place after the consultation is to add the risk of manipulation of sports matches (match fixing). In the Wwft Guideline, the Gaming Authority indicates how the obligations from the Koa Decree relate to the Wwft and what is expected from providers of games of chance.
The Gaming Authority is the supervisor of the games of chance market. In this context, it ensures that Holland Casino, and in future the licensees for online games of chance, comply with the Wwft.
The secondary legislation in the Remote Gambling Act (Koa) has now been established and published. The Koa Act makes it possible for the Gaming Authority (Ksa) to grant licenses under strict conditions for the provision of online games of chance on the Dutch market. The law will enter into force on April 1. Six months later, October 1 2021, the market in the Netherlands will open for legal online games of chance.