By
Phil
- 12 November 2019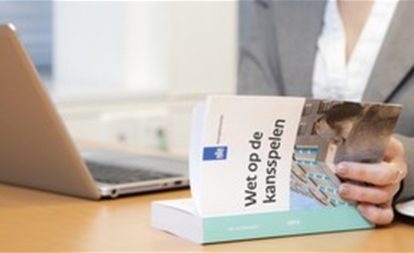 The Kansspelautoriteit (Netherlands gambling authority) has provided more information regarding the conditions for an online gambling licence.
This will allow potential applicants to prepare for the licensing process that will start as soon as the Remote Gambling Act (Wet Kansspelen op afstand) comes into effect. The exact date on which the Act will enter into force is not yet known.
The Remote Gambling Act lays down requirements for future licence holders. Currently, the Ksa is providing general information to potential licence applicants about what will be requested later on from them for submitting their application successfully. The Ksa cannot currently confirm this information entirely, since the subordinate legislation under the Act is not yet final. The Ministry of Justice and Security, which is responsible for defining the policy on games of chance, is currently working on this.
At present, the Ksa has started drafting the licensing conditions, to the extent possible. The information which is now being published is supplemental to the information published in July. The Ksa feels that it is important to regularly inform market parties regarding the current status. This will eventually ensure an efficient licensing process.
In a subsequent phase, the Ksa will organise workshops for potential licence applicants. Further information will be provided during these workshops, including the technical requirements that need to be met for a licence. A Central Exclusion Register will be also introduced soon. All operators of games of chance must also store the game data in a Control Database and grant the Ksa access to this. The dates of the workshops will be announced later. This is partly dependent on the finalisation of the subordinate legislation. Thereafter, the Ksa will also be able to provide more detailed information regarding the application form.
Online games of chance are currently prohibited in the Netherlands. The present statutory regime does not include any options for granting a licence for offering online games of chance. However, this is going to change. Licences may be applied for as soon as the legislation enters into force.