By
Phil
- 22 July 2021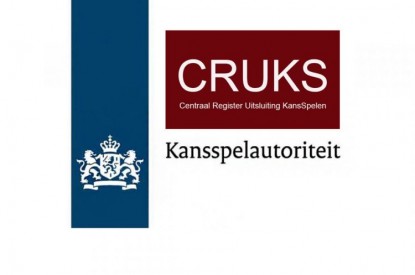 The Dutch Gaming Authority Kansspelautoriteit has established its policy rules regarding payers that can be involuntarily excluded from participating in games of chance.
It explained: "As a result of the Remote Gambling Act, there will be a Central Register of Exclusion of Gambling, Cruks. Players may be included herein voluntarily or involuntarily. Cruks is an important remedy for gambling addiction. The Policy Rules for Involuntary Registration of the Register describes the procedure for how people can involuntarily end up in Cruks. In this procedure, someone close to the player submits a request to the Gaming Authority for registration. This can be a family member or employer, for example, but also a provider of games of chance."
A condition for being included in the register is that the measure prevents further damage – financial, social, personal. It should also be clear that less drastic measures will not help.
The KSA added: "We realise that these are major decisions. That is why we have developed a careful procedure in the Policy Rules for Involuntary Enrollment. Cruks is a result of the Remote Gambling Act. It came into effect on April 1, 2021. The law legalizes and regulates online games of chance and imposes additional requirements in the field of addiction prevention on all providers of high-risk games of chance – arcades, gaming casinos and online games of chance. They must check whether there is a registration in Cruks from October 1 before a player starts playing. If that is the case, the player should be denied access to the game.
All legal providers of risky games of chance must connect to Cruks, so that in the event of registration, a player cannot go anywhere in the Netherlands for at least a period of six months. The register will be operational from 1 October 2021. The Minister for Legal Protection, responsible for games of chance policy, has approved the policy rules.