By
Lewis
- 17 February 2021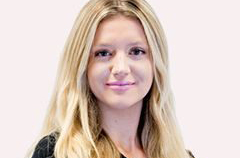 Despite the ongoing challenging effects of COVID-19, the online gaming industry is expected to surpass $180 billion by 2021. Eliza Rayner, Group Strategy Analyst at Affinity Group, explains how the change in landscape has exposed weaknesses and highlighted opportunities.
The change in landscape has exposed weaknesses and highlighted opportunities. The drastic reduction in worldwide sporting events at the early stages of the pandemic delivered significant losses and sportsbooks were left behind. Online gambling has spiked, while online betting through virtual horse-racing and the industry driver, esports are transforming the market.
Gambling has been exposed to the virtual world and the advancement of technology is opening up a whole new market filled with diversification and innovation. New technologies like VR (Virtual Reality) have transformed the gambling market with VR Casinos and VR slots, providing players with the most engaging and immersive experiences.
The pandemic exposed the gambling industry to the new, virtual space that eGaming and esports have created. The industry outlook for the gaming sector is proving to be very exciting and the future is hinting that any companies that have not entered the virtual world, offering creative innovation and seamless accessibility through multiple online channels will not only appear dramatically outdated, but risk ceasing to exist.
Esports, whilst still emerging and gaining exposure, is at the forefront of the gaming sector and is a lucrative market valued at over US$950m. The industry is growing exceptionally and the potential is estimated by Statista to reach over $1.6bn by 2023.
However, the global esports gambling and betting market is making significant inroads; it is worth over $14bn and gained 30 per cent new gamblers in one month alone, according to ESTNN. The industry performance improved over the pandemic; esports betting provided consumers with an extremely similar alternative to traditional sports betting; players are able to wager on matches of their choice.
The esports industry is providing consumers with vast amounts of diversification, such as Jackpot games that have products such as sportsbooks for players to bet on matches and events. Countries with competitive fiscal regimes and a strong regulatory framework, such as the Isle of Man, are at the forefront of the industry.
Live streaming is another popular channel amongst gamers which has driven industry performance. Online gaming platforms such as Twitch received over two billion views in an hour and the European Business Review has ranked game streaming as the most prominent trend in 2021.
Live streaming also provides gamers with competitive rewards such as large, cash prizes, in 2019 the Fortnite World Cup prize pool surpassed $30m. Market research has outlined that streaming is the future of the gaming industry and mobile gaming is leading this movement.
Mobile streaming, which is still emerging, has significant growth potential by providing gamers with seamless accessibility; no consoles are required, simply a connection to the Internet. Mobile gaming has spread across the globe and continues to grow in popularity, entrepreneur India has stated that 85 per cent of online gaming in India is through mobile gaming.
The Indian market is the fastest growing, recognising that smartphones are the most accessible to the masses. China has announced that by 2025 Beijing will be the international online games capital and research has demonstrated that 5G is at the forefront of the mobile gaming sector and supporting virtual reality in China. An example is Migu Quick Gaming, a branch of the telecom provider, China mobile that has created 5G VR cloud gaming.
Mobile games have been identified as the third most popular app type and this popularity is continuously increasing the competition between gaming companies. Mobile gaming is expected to achieve more than half the total revenues in the gaming market by 2021 and Gaming companies are harnessing this by new monetising strategies. Rewards, advertisements and various payment methods are all providing gaming companies with multiple revenue streams.
Gaming companies are taking advantage of the accessibility in the mobile gaming market to reach a wider audience by producing games that are free to download. The introduction of the payment method, In App Purchases (IAP), allows gaming companies to create revenue whilst the gamer is playing. Gamers can purchase virtual goods such as tokens or coins which they can trade or win off each other, which increase their game level.
Gaming companies are also using subscriptions as a new payment method. Some have also introduced in-game advertisements where gamers can earn points to pay for IAP by watching the advertisements, benefitting both the gamer and the company.
Innovation in technological advances such as cloud sharing, augmented reality and virtual reality have also been recognised as trends leading the gaming sector in 2021. Game developers are recognising these innovative advancements and increased level of diversification and competition. Gaming companies that provide consumers with virtual reality are transporting them to another world and are creating games that are infectiously engaging and exciting.
Cloud sharing provoked a break-through in the industry and companies such as Google and Microsoft are providing consumers with a cloud game streaming service which allows gamers to stream games over the internet by using software from a remote data centre.
The breakthrough of cryptocurrencies has also entered the gaming market, providing players with another payment option. Gaming companies recognised the success of Bitcoin which offers consumers further accessibility and diversification in the gaming market. Gaming companies are also benefiting from the de-centralised nature of the blockchain which has proven its benefits for both the company and the player.
Data is stored relevant to the game-on chain and the code can be investigated to demonstrate it has not been manipulated. Market research suggests that the eGaming sector continues to thrive and companies are continuously developing more games that can provide players with further innovation, engagement and diversification.
The crypto market is also driving the eGaming market through gambling and betting. An example is Luckbox, an esports betting platform that supports cryptocurrencies in the Isle of Man. Companies are adjusting to these new consumer behaviours that are dominated by technology and meeting these demands with new innovative ways to enhance their service offering to the next level.
Jurisdictions such as the Isle of Man are benefiting by providing companies with the opportunity to operate with their gold-standard licence and robust regulations. The island is currently handling an unprecedented volume of new applications and we at Affinity, as of mid-January, have eight new confirmed applications for 2021.
The island's approach to innovation and eagerness to grow and develop as the industry evolves has put us in an excellent position. The island continues to play a vital role in shaping the future and is providing these ambitious companies with means to meet their maximum potential.