By
Lewis
- 26 November 2020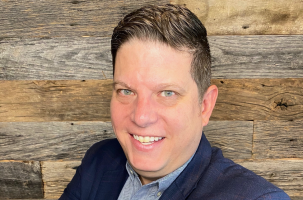 Ahead of his appearance at Betting on Sports America – Digital, Josh Swissman, Founding Partner of The Strategy Organization, offers his thoughts on how operators are handling the current uncertainty and the long-term resilience of some of the approaches being taken.
Could you tell us more about The Strategy Organization?
We like to think of ourselves as a modern gaming and hospitality consulting firm. All of the partners within the group are fresh out of the gaming business so we can run across the entire spectrum of providing really high level advisory strategic services right through to being able to tactically implement against existing plans alongside property teams.
We execute effectively because we are all still operators at heart and have a very fresh context when it comes to operations for gaming and hospitality organisations whether they're big or small assets.
In terms of specialisation, we like to think of ourselves as a complete offering in casino and all the different departments and verticals represented within it. We have got deep specialisation and experience in marketing, gaming and non-gaming operations, human resources, food and beverage, accounting, finance, and strategy. We can do whatever needs to be done for any property that is looking to refine and rethink their business model as they emerge from being shutdown and are still dealing everyday with this pandemic.
Founded as the Covid-19 crisis swept across the United States, would you say April was an ideal time to establish a consultancy firm?
Probably a little bit of both. I have to think about it both as a businessman and as someone who is in love with the gaming and hospitality industry. I guess my answer depends which lens I am looking through.
From a general business standpoint, it is challenging to launch a business in the face of the biggest pandemic the world has ever seen and in an industry that is particularly hard hit amidst what was a nationwide shutdown in the States. When we launched, literally every single casino in the country was closed so that wasn't great for business development.
In a way it was also one of the best times to launch a business like ours as ultimately we want to help operators operate better. Whether this is to improve efficiency or marketing prowess, we want to help and there has been no shortage of gaming and hospitality operators that have required assistance since April. The time is now for us to heed that call and come to the aid of the industry.
What has been the impact for operators on the Las Vegas Strip and the wider American gaming industry?
First and foremost, the most damaging impact of Covid-19 in the gaming business is the number of people who don't have jobs that did back in February. Many are looking to go back to work and are having a tough time finding something that is in line with their career path and experience. I cannot tell you how many friends and colleagues that are now out of their previous role and looking for the next big opportunity.
There is a lot of uncertainty in the world and it's a challenging position to be in not knowing when you're going to be able to go back to work. Having a family to support only exacerbates those concerns and feelings of anxiety so I think that is that is the biggest emotional impact that I'm seeing.
From a business standpoint, it depends what market you're talking about. In a regional gaming market, you are by and large doing okay in terms of the business. On average, you make more money from each person that walks through the door in terms of gaming revenue, but those people aren't able to enjoy the other non-gaming assets they used to, whether it's the buffet, spa or anything else. This is interesting as customers are currently content not enjoying these non-gaming assets for a bunch of different reasons.
Those assets also happen to be lower margin business units within a casino so when you factor in a reduction in the workforce that most operations around the country has had to endure leads itself to a pretty profitable business at the moment. Your expenses have been dramatically reduced, your low margin business assets are still inactive and each customer that walks through the door is generating more money.
Although there aren't more customers in total because all of the casinos around the States and the world are having to put capacity restrictions in place, each customer is worth more and that turns into a very efficient operating model. How sustainable that operating model is going forwards is a different question.
On the other hand, if you're an operator on the Las Vegas Strip it's a completely different story. The physical plant is much bigger and is much more reliant on non-gaming revenue sources. If you go back to the early 2000s and before, gaming revenue was the majority of the revenue make-up for big integrated resorts on the strip.
From 2005 onwards, the paradigm shifted. Gaming revenue was 66 per cent of revenue for the property and non-gaming revenue formed the other 34 per cent. This has now reversed, and it is non-gaming revenue streams that continue to be impacted most by Covid-19.
We touched on some of the non-gaming amenities regionally, but those same challenges exist in in a strip property on top of the significant loss of convention revenue that big properties typically enjoy. Conventions are a high margin business and are well placed on the calendar as they maximise revenue in the middle of the week when there are fewer tourists and lower visitation volumes. There is another big revenue source gone.
Big parts of the operation just aren't generating any revenue and that is seriously impacting properties on the strip. The recent announcements that certain casinos are shutting between Monday and Thursday is unprecedented and that is why operators need to rethink their business models in order address ongoing concerns.
Is limiting opening hours something you would advise clients?
In the right environment I think it makes sense. If you have a big facility that is expensive just to turn the lights on, typically has a high labour component and very low customer visitation during weekday periods – yes. If you know that you're not seeing enough demand to eke out a profit from Monday to Thursday, then it does make sense.
I'm unsure whether that's a long-term strategy but at the moment you just need to think about what's in front of you and the challenges that lie ahead for today and tomorrow, not next month or next quarter. It really is emblematic of the fact that the gaming industry, particularly on the strip, is taking it one day at a time to keep as many people employed without being shut down due to extreme losses.
How resilient are these strategies?
It depends on how you define resilience! If resilience is to live to fight another day then absolutely there are a number of resilient strategies out there. However, if you're talking about a way to rethink the business model going forward as business volumes return then no. If you look longer term, there are some resilient strategies happening out there.
The operators starting with employees-first strategies focusing on culture, communication and transparency, in my mind that's a resilient strategy. Employees will be more comfortable with this uncomfortable environment we're all in and be more willing to come to work. Team members will then communicate better with guests and deliver quality service.
With a number of assets inaccessible in these buildings, what's going to keep a customer returning to your casino versus a competitor? The same slot machine is in both of the facilities. It's the employees. They are the heartbeat of any organisation and operators that are thinking more long term and adopting resilient strategies now are taking an employee-first strategy which ultimately then trickles over into a customer-first approach.
It certainly isn't the most inexpensive way to operate, so you have to think about how this fits into operating model adjustments elsewhere but it sure is more forward thinking than some of what I'm seeing out there right now.
How do you foster a culture of honesty and transparency?
A pandemic is not the ideal time and its certainly better to have had one in place all along. If your organisation isn't one of those with a strong company culture and an employee-first mentality, there's no better time to start than today even in the midst of this pandemic. At grassroots levels, it starts very simply. Management should walk around and talk to employees on the casino floor.
A lot of organisations are great at understanding the mindset of the customer but do not communicate with the employees serving those customers every day. They are a great source of input and insight about not just what your customers are thinking but what other employees are saying. The culture shift starts small and it can be grown into something more overarching if you have the budget and the wherewithal to do so.
Simply by staying at this grassroots level and not trying to manage a business from behind a computer screen is certainly a great way to start. I've seen opinion and cultural shifts happen relatively quickly. Whilst it doesn't happen overnight, inside of a year if you stay on the right path and focus on your employees you can get there in relative short order.
On the flip side, if it's just a flash in the pan and you do it for a week this can negatively impact the corporate culture and employee sentiment exponentially and take you to a place that was even worse than where you started in the first place.
I have seen these types of cultures germinate and penetrate through to back of house employee advertising, campaigns, service standards and employee benefits packages. There really is no upper end to how involved this type of resilience strategy can be.
Central to the success of any business is the ability to engage and retain a loyal customer base. How can casinos enhance their loyalty programmes to ensure maximum player retention and engagement? How complex is restructuring casino programmes?
I have had a little bit of experience with loyalty programmes both nationwide with big properties on the strip and with regional and localised customer-based loyalty programmes. If you're looking at refreshing or revamping your loyalty programme, first I'd start with what you're hearing from your customers and guests.
For example, if you're hearing top-level guests say that the top tier isn't special enough then perhaps you should zero in on really making that top tier of your loyalty programme feel special and meaningful to your best guests because they typically generate most of the gaming revenue. If you're talking to your bottom tier guests and they are saying it doesn't feel like there's anything for them to aspire to with this loyalty programme, that despite its great benefits they are at such a level where they don't ever feel like they could achieve them, then perhaps you might want to recalibrate.
Once your guests have shaped the strategy, you then bring in other aspects including business concerns, objectives and competitive analysis. It is a relatively complex process because once you've decided on the changes, how they are rolled out and communicated is as important as the changes themselves. It needs to be shepherded and monitored very closely.
Loyalty programmes certainly aren't something that should be done as an afterthought. They are of utmost importance. From a customer standpoint, other than the physical space and its employees, the loyalty programme and its associated promotions are the embodiment of the gaming experience for any casino. As such, it should be approached in a cautious and systematic manner.
I don't want to scare people into not amending their loyalty programmes as spending habits are rapidly changing in line with the current upheaval in daily life. Now is a great time to explore the option of making enhancements and modifications to your loyalty programme – just make sure you're thoughtful about how you do it.
How can casinos improve promotional performance? How have promotion and mail optimisation evolved during your time in the industry?
Historically, this started with recognising a customer's performance and certain characteristics. A customer playing blackjack would have the pit boss come over and ask if they would like some food or to stay the night. It was very reactive and while this component still exists today, it has also become more proactive. Historical data is now analysed to help elicit future behaviour in terms of promotions, monthly newsletters and offers that are mailed out to some of the casino's better guests.
Since the late 80s, mail has remained hugely important and nowadays the data engine that feeds these promotions is becoming increasingly sophisticated. We are now transitioning from a low-level segmentation of offering to something that is highly segmented and highly personalised. It's not just historical data that is feeding the information in the offers that go into those segments, but also with machine learning and advanced analytics. Forward thinking predictive models for email and mobile phone apps means interaction with loyalty programmes have drastically increased.
Two things have remained constant over time:
i) The Casino Host – the reactive casino host function to recognise a guest after certain behaviours have been demonstrated and the proactive function of a casino host to foster relationships and generate additional trips from guests.
ii) Direct Mail – the industry's reliance on direct mail is so frustrating because direct mails are incredibly expensive, sluggish and the level of personalisation and segmentation is limited. Despite this, the majority of gaming customers around the country still strongly resonate with getting something in their mailbox, holding onto it and having something tangible. Try as the industry might, direct mail is still an important part of the overall promotional delivery experience.
Views on the health risks of casinos and the reassurances players seek are continually shifting. How can casinos keep abreast of consumer attitudes and behaviour to ensure B2C relations are optimised?
I think the aforementioned historical data, machine learning, AI and predictive models take a back seat for the specific challenge referenced. If you're trying to understand the sentiment of the gaming population at large, I think you need to invest in sophisticated social listening techniques such as sentiment analysis.
Analysing trends and posts have proved beneficial in understanding how the broader gaming community feels about a number of topics. The biggest interest right now is how customers feel about travelling and the safety, sanitation and health protocols in place at casinos. It is important to keep your finger on the pulse of what people are saying and how they're feeling, particularly during these uncertain times.
Whilst health and safety ought to be the priority, is the overriding tone of current messaging correct? How important is striking a balance between information about new protocols with the essence of casinos – that of enjoyment and having fun?
You want to make a mask sexy! There are some companies doing a good job of weaving health and safety and sanitation protocols into their overall brand DNA to create messaging that is relevant to those who are concerned about
a) what sort of protocols they have in place and
b) making sure that when they get to Vegas or wherever else that they have a good time and enjoy themselves.
In my estimation, there are plenty of companies that are not doing a great job at this. It feels very clinical and hospital-like and the fun is taking a back seat which is such a short-sighted thing to do.
By and large, potential customers will continue to be more focused on what a business is doing to keep their facilities clean to look after the health of its customers and so this notion of making a mask sexy or interweaving health standards and protocols with the general brand DNA and the casino experience is here to stay, even after the pandemic subsides. Therefore, you might as well spend some time working with experts to help create those messages now because they will pay dividends in the future.
Over time as people start considering having some fun and visiting these resorts, the extent to which you're not communicating that fun element as guest sentiment shifts will see you lose out on visitation. It's an important long-term strategy to focus on the tone of your messaging now as the virus is going nowhere for the foreseeable future.
Is the land-based industry heading towards a period of consolidation? What challenges do casinos face in the next six to 12 months?
Signals are pointing in both directions. For example, the Caesars and Eldorado transaction is the embodiment of consolidation so in one breath you might say the industry is becoming more consolidated. However, at the same time and even within that same transaction, the numerous properties shed from the new Caesars Entertainment organization has seen smaller and independent operators acquire those properties.
However, there are also a lot of new individual and smaller companies that are entering the gaming space. This is great as this brings disruption and a more competitive environment resulting in increased innovation. The person who wins hands down in such a situation is the customer.
There is consolidation but it's being done in such a way right now that it's making it easier for smaller scrappy competitors to enter the market. I can't wait to see what those smaller operators are going to do and how they're going to disrupt the business and really take on the big guys, not only on the strip but in every jurisdiction around the country.
From an operational standpoint, I think there will be operating model refinement in the next six months to ensure business models can cope with the uncertainty and the huge spikes and valleys we're witnessing in demand and subsequent fluctuations in revenue.
Over the second half of the coming 12-month period, operating models will be further fine-tuned so operators can return to generating maximum profit and shareholder return at the end of 2021 and into 2022.