By
Lewis
- 23 September 2020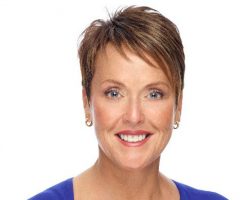 Lesley Simmonds, VP & GM Casino & Hospitality at Theatro, explains how every employee should be able to intelligently answer any customer question, or solve any operational challenge, on their very first day through enablement technology.
What is employee enablement?
With the realisation that the vast majority of hourly service workers lack mobile access to team members, enterprise software, and productivity tools while at work, Theatro is on a mission to close the communication gap for frontline employees, especially in the hospitality and retail industries.
In the past, employee enablement at the front line meant reliance on legacy communication systems like two-way radios or overhead paging, or walking the floor to find someone who could assist. These approaches are inefficient, disruptive, and hinder a user's ability to deliver outstanding guest service; an unacceptable outcome given today's increasingly sophisticated customers.
Theatro's in-ear Intelligent Voice Assistant enables hourly service employees "heads up, hands-free" connectivity that allows them to leverage not only the collective knowledge and support of their teammates, but also critical information housed in enterprise systems, empowering them to play an optimised role in providing an elevated customer experience while increasing employee productivity and operational profitability.
How are Theatro's solutions tailored specifically for the gaming and hospitality industries?
There are few environments more suited to Theatro than gaming and hospitality. Our voice- controlled mobile platform digitally connects every employee to their peers, their leadership, and the systems they need to do their jobs.
Once employees are connected, specific processes can be streamlined and automated. This can be as simple as locating a team member or connecting to the MOD, or more sophisticated, like triggering a cascade of VIP guest notifications or task assignments. By facilitating better cross-functional collaboration across the property, Theatro enables casinos and resorts to:
– Deliver elevated guest experiences with personalised, proactive, fast service
– Drive team engagement, allowing them to tap into the expertise of teammates, connect to leadership, share knowledge, and recognise wins
– Optimise productivity by reducing walk-to- talk and enhancing accountability through fast connections and closed-loop workflows among team members, leadership, departments, and expert resources
– Improve manager effectiveness by delivering consistent daily team direction, key metrics, new initiatives, and promotional updates regardless of location or shift, ensuring the entire team is aligned on the same goals
– Take action based on performance insights to evaluate patterns and trends in productivity and communication, and understand success drivers of the team
Resort casinos demonstrate how retail and hospitality concepts are increasingly blurring as both take on functions of the other to improve the customer experience. How can businesses personalise the experience of customers through their front-of-house employees?
Attentive personal service has long been the key differentiator in resorts and casinos, but they've been slow to implement integrated mobile tools across their workforce. Despite many attempts, smartphones and tablets have failed in these environments due to cost, theft, and a negative impact on productivity and guest experience thanks to screen distraction.
Winning in hospitality markets will require organisations to leverage technology in a way that enhances their distinctive human touch, transforming both the guest experience and operational processes in tandem. That's where Theatro comes in.
Connected teams are empowered teams, and with today's increasingly sophisticated consumers it's imperative that properties enable more efficient coordination and collaboration to have a positive impact on the guest experience.
Front-of-house employees need the ability to tap in to innovative technology that connects them to AI-driven intelligent assistants, back- of-house personnel, management, systems, and customer insights and preferences. This heightens employees' accountability to quickly act and address issues ensuring patrons' needs are met faster, whether that's sending another blanket to a guest room or quickly understanding a player's loyalty status to enable the provision of a soft benefit like a meal comp.
The end result is empowered front-of house employees that can deliver personalised, proactive, and differentiated experiences.
Enabling technologies and speech recognition have become more commonplace in enterprise retail over the past year, but guests want eye- to-eye contact when being served, not employees looking at screens on mobile devices. Should operators be wary of increasingly interconnected systems?
Operators only need to be wary of interconnected systems that are inefficient and disruptive, and that hinder a user's ability to deliver outstanding guest service. The future of guest assistance is heads up and hands free. Service-oriented businesses like casinos and resorts need employees to be informed, communicative, helpful and engaged. Giving them access to each other and to enterprise systems on the go cannot be underestimated.
Screen based devices simply can't deliver the engagement experience patrons are craving; it creates a barrier that ultimately disconnects the employee from the customer. With AI-powered, wearable communication devices that connect resources to each other and to mission critical software, employees can impart accurate, in the moment, information to the customer and never have to lose eye contact.
Identifying VIP gamers and patrons with a higher propensity to spend is crucial. What role can artificial intelligence play in enhancing the house advantage?
Through loyalty systems and the use of RFID chips, casinos have the ability to track everything you do while on property, from the games you play, how long you play, to how much you typically bet. When paired with AI and analytics, it gives the house the advantage to actually gain a deeper understanding of their customers and the ability to predict their behaviour. Once a casino has insight to an individual's conduct it opens pandora's box to tailor in-the-moment offers and incentives that nudge them to visit a property, play, and bet even more.
AI and facial recognition is a powerful combination of technologies that help properties identify their most valuable patrons' habits and preferences and ensure they are providing service that keeps them entertained on the gaming floor as long as possible. But being able to identify VIP players is only one piece of the puzzle, driving action is the critical link to exploiting this data to the house's advantage.
Employing the optimal mobile communication platform, system integration, and in-ear technology to discretely deliver relevant information real-time provides operators an edge. Let's face it, two-way radios, phones, and email are not only expensive, antiquated, disruptive, and inefficient, but unable to support these types of next-gen, optimised interactions.
What technology is available to improve the curated experience of guests through tailored offers and promotions?
Especially true of casino resorts, guests want the flexibility to curate their own experience, from making dinner or show reservations, to shopping, to scheduling spa treatments. By utilising mobile apps and artificial intelligence-based SMS chatbots, as a way to engage and deliver a more personalised experience while on property, operators can present visitors with instant ability to get responses to questions, access their loyalty status, personalised offers and promotions, and inform them about events happening on-site or nearby.
This powerful combination of mobile apps and SMS chatbots provide an exceptional personal concierge service to every patron without the hassle of stopping at the front desk or having to pick up the phone. These technologies can also be used to determine context and sentiment of a spoken or texted conversation providing the casino resort with the ability to detect issues or concerns with a patron stay and proactively suggest an incentivised path to resolution.
What are your expectations for the development of facial recognition technology over the coming years?
Facial recognition is gaining momentum as a favoured biometric technology as there's no physical interaction required by the end-user. Algorithms have been trained on patrons' faces to collect metrics and measurements to accurately identify and match them with credentials to instantly identify who you are; however, they also raise privacy and civil rights concerns that will need to be addressed before they become widely accepted. Casino operators have historically utilised facial recognition as part of their surveillance protocols to identify banned players, underage gamblers and drinkers, and those attempting to cheat or launder money real-time.
In addition to minimising losses, this technology is gaining momentum as an expeditious method to instantly identify high- value players, offer in-the-moment personalised service and rewards, and improve the customer experience. Through a patron opt-in process this technology will eliminate the need for loyalty cards and allow operators to identify registered patrons the moment they walk through the door or when they sit at a gaming table or machine. When cross- referenced with other patron preferences, the casino can gain insights to what an individual likes to eat or drink, how much they typically bet, and as a result, drive a more tailored guest experience that will entice customers to stay and play.
The identification of top tier players provides an opportunity to drive the highest level of customer service and by tapping into this rich guest data through solutions like Theatro offers the ability for team member to act in the moment. Imagine walking into your favourite casino bar and the host greets you by name, prepares your favourite drink, and comps you the beverage since it's your birthday. Now that's a differentiated and compelling experience!