By
Phil
- 4 March 2019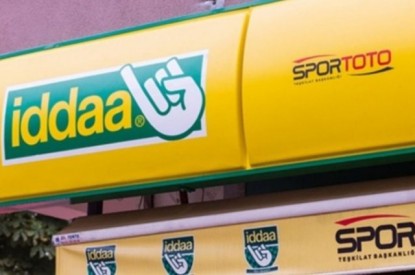 Turkey's new sports betting licence has been awarded to Sans Girism OGG, a consortium made up of Scientific Games and Turkish company Demirören Group.
The contract will run for ten years and sees the consortium run the state-owned Iddaa-SporToto, Europe's largest state-sponsored sports betting market and among the top three in the world in sales. Turkish media has reported that Sans Girism put forward the lowest commission rate which will see it earn just 0.2 per cent of sports betting revenue.
The winning bid beat off competition from the previous Turkish sports betting operator Inteltek partnership, which is comprised of Greek betting company Intralot and Turkish telecom company Turkcell offered a 0.5 per cent commission rate. Inteltek has run sports betting in Turkey for the last ten years, receiving a 1.4 per cent commission rate.
The joint venture will implement the turnkey national sports betting solution across at least 5,300 retail points-of-sale in Turkey. As part of the solution, Scientific Games will provide the central system hardware and software, terminals, terminal software, maintenance, and risk management solution to support the exclusive retail operation and the businesses which are licensed to provide interactive sports betting.
Barry Cottle, Scientific Games CEO, said: "On behalf of our joint venture with Sans Digital, we are thrilled to win this significant opportunity to operate the only legal sports betting concession in Turkey. This important contract is evidence that our efforts over the last several years to create a superior, all-inclusive sports betting offering is coming together through collaboration between Scientific Games' Lottery and Digital groups. We are honoured by the trust given to us by Sans Digital and the Government of Turkey."
"Demirören Group is a family-run conglomerate which holds leading positions in energy, media and real estate and has set a goal to be a leading player in technology and digital services. We believe that gaming is heavily dependent on technology and that this deal is an important first step towards our goal. After evaluating many of the leading companies in the global sports betting industry, we selected Scientific Games as our ideal partner. Our decision was based on their proven track record in both retail and interactive sports betting, and their ability to provide us with a best-in-class and fully-integrated offering that included risk management services. We value Scientific Games' commitment to helping us grow the Turkish market and look forward to our long-term partnership," said Sinan Oktay, Board Member of Sans Digital.
Turkey only allows two state-owned lottery and betting operations.