By
Lewis
- 30 September 2020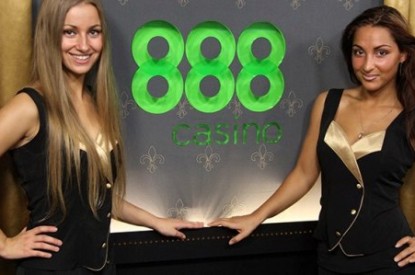 888 has announced its half-yearly results, reporting a group revenue increase of 37 per cent to US$379.1m.
Broken down, B2C revenue increased 38 per cent to US$361.3m, casino revenue rose 48 per cent to US$260.0m, and poker revenue up 56 per cent to US$36.1m.
Sport revenue decreased one per cent to US$44.1m, with better than expected customer reaction to the gradual return of sports events in the summer with sport revenue during June 59 per cent ahead of the prior year.
Bingo revenue increased eight per cent to US$21.1m and B2B revenue was up 21 per cent to US$17.8m. Revenue from regulated and taxed markets represented the significant majority of group revenue at 73 per cent.
Adjusted EBITDA increased 56 per cent to US$70.1m; adjusted EBITDA margin was 18.5 per cent; and EBITDA for the period amounted to US$72.1m.
Profit before tax increased 130 per cent to US$50.9m with adjusted profit before tax US$50.4m.
"888 has performed very well throughout the first half of 2020 with robust year-on-year growth in revenue and Adjusted EBITDA of 37 per cent and 56 per cent respectively.
"This outcome reflects the Group's continued strong levels of customer acquisition, general consumer trends towards increased use of online services especially during the COVID-19 lockdown period and 888's relentless focus on product leadership," explained Itai Pazner, CEO of 888.
"We recognised early on that the COVID-19 pandemic would have a material impact on the lives of our customers across many global markets and this required an appropriate response from 888. We were therefore quick to increase our vigilance on safe gambling and preventing gambling-related harm.
"We are pleased with our continued progress in the US where revenue increased by 90 per cent year-on-year reflecting the Group's outstanding B2C growth in New Jersey as well as strong performances from our B2B partners. We remain excited by the potentially significant medium-to-long-term opportunities for 888 in the US market."
In the third quarter to-date, 888 has continued to trade ahead of the Board's expectations with average daily revenue 56 per cent higher than the prior year. As a result, the Board now anticipates that 888 will achieve an adjusted EBITDA outcome for 2020 significantly ahead of its prior expectations.
Mr. Pazner added: "888 is looking forward to delivering further product enhancements including the introduction of our new poker product across markets during H2 2020 and the launch of our proprietary sportsbook in the UK early next year.
"In addition, we are continuing to invest in safe gambling tools and will begin the roll-out of a new customer-centric safe gambling feature called the 'Control Centre' later this year that will offer customers an improved interface to help them understand better their gambling behaviour.
"As a result of the Group's continued momentum, as well as its strengths as a product-centric, responsible and diversified operator, the Board believes that 888 has a unique platform to deliver continued strategic progress during H2 and beyond."