By
Phil
- 13 March 2019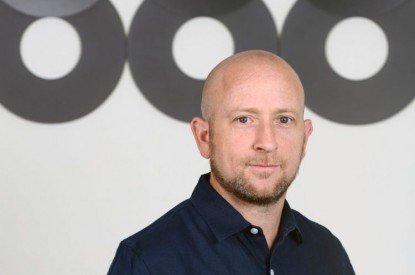 Online operator 888 reported a two per cent slow down in its annual revenues amid 'heightened regulatory scrutiny in the UK' with group revenue falling to $529.9m.
Casino revenue increased by eight per cent to $317.6m, sport revenue increased by six per cent to $80.3m, poker revenue decreased by 37 per cent to $49m whilst bingo revenue decreased by 17 per cent to $32.4m.
The group said it experienced 'continued growth across several regulated markets, primarily in Continental Europe, underpinned by momentum in casino and sport, resulting in revenue from regulated markets (excluding the U.K.) increasing by 14 per cent.'
It added: "Improving trends in the U.K. B2C business towards the end of the year following the prudent and proactive customer protection measures taken by 888 over the past 18 months; positive trends in the UK market have continued in Q1 2019 with U.K. B2C revenue up more than 10 per cent year-on-year at constant currency."
888 secured new licenses in Sweden and Malta at the end of the year and in Portugal post the period end. It also bought a number of bingo brands, including Costa Bingo, for £18m, strengthening 888's position in the UK online bingo market as well as high-quality, scalable sportsbook technology alongside associated risk management, product and trading capabilities from Dedsert Limited and Dedsert.
Itai Pazner, CEO of 888, said: "Amongst other initiatives, we have continued our geographic expansion by obtaining important new licenses; launched our most significant product innovation in recent years in the form of Orbit, a new Casino platform; and announced three acquisitions including delivering on our long-stated ambition to add proprietary sports betting technology to 888.
"Despite headwinds in some areas of the business, the financial performance in 2018 was resilient and we achieved a record EBITDA outcome for the year. The Group achieved continued growth across several regulated markets, primarily in Continental Europe, underpinned by good momentum in Casino and Sport.
"The positive momentum at the end of 2018 has continued into the first quarter of 2019 with average daily revenue in 2019 to date up 10 per cent compared to Q4 2018 reflecting improvements across major KPIs. In the UK, we are encouraged by the improving trends we began to witness in the latter stages of 2018 and the Board is pleased to report that these have continued during the first quarter of the current financial year. Average daily revenue at constant currency in our U.K. B2C business up by more than 10% year-on-year in Q1 so far. Overall Group trading during the financial year to date is five per cent higher at constant currency year on-year.
"The Group continues to base its success on its unique technology-edge, fantastic team and diversification across products and markets. Underpinned by the strength of 888's technology and the significant strategic progress made by the Group over recent months, the Board continues to see a number of significant growth opportunities for 888 in both new and existing markets. We look forward to another exciting year of progress in 2019."