By
Phil
- 12 February 2015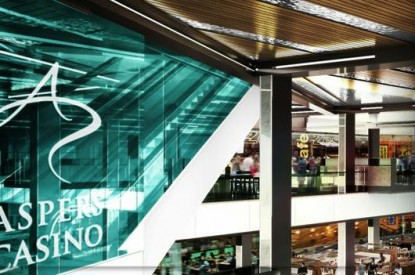 Leading online poker room 888poker launched its 2015 Live Local Series this month, at London's Aspers Casino Westfield.
The event, which ran from January 30 to February 2 with a $50,000 guaranteed prize pool, is the first of a brand new Series designed to bring the excitement of 888poker's 'live' experience to its players' doorsteps. Based at a selection of local casinos, with affordable buy-ins ranging from $200 – $500, the tournaments will be easily accessible to hundreds of 888poker players the world over.
Members are able to win seats to the local events through 888poker's online satellite tournaments, with buy-ins as little as 1₵, or through entering the tournament qualifiers directly. Registration will also be open to all players via the hosting venues.
Head of Poker at Aspers, John Scanlon: "It's been absolutely unbelievable. With over 100 players qualified in the first two weeks, this event looks like it will sell out. What we have created with 888poker looks to be exactly what UK players are looking for, an affordable but well-structured event that puts the fun back into poker."
Senior Vice President & Head of B2C Itai Pazner, added: "The reception to 888poker's first Live Local Series event has been nothing short of phenomenal and we are excited to team up with Aspers Casino in bringing the first of these groundbreaking events to British shores. 888poker believes in making our live events accessible and fun for all our players, and through our Live Local Series, we are able to do so."
The list of destinations for 2015's 888poker's Live Local Series also includes Spain, Czech Republic, UK, Portugal, Estonia, Croatia,Cyprus, Slovenia Canada and Australia.