By
Phil
- 11 July 2019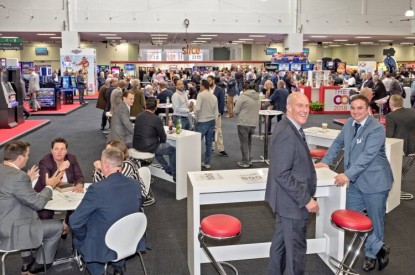 The 2019 Autumn Coin-Op show will take place on October 1 and 2 at Olympia London, continuing its six-year tradition of delivering a unique offering in the show calendar.
With a 100 per cent UK focus, ACOS has become a must-attend event for UK leisure operators who are secure in the knowledge that the products and services they see at the event will have real potential for their businesses. For exhibitors, the show creates the perfect opportunity for spending quality time with customers and comparing notes with their peers.
Show Organiser Karen Cooke explained: "The coin-op industry is a highly sociable one, and we've designed the show floor to reflect this. ACOS is an efficient way to engage with the UK market in a relaxed and informal environment; something well appreciated by the loyal supporters and also the new entrants to the market that the show attracts. This year we will be welcoming Kwikpay and Innov8 Gaming for the first time," reveals Karen.
Whitehouse Leisure International joined the show as an exhibitor last year, with Sales Director Mark Titterton commenting: "As a first-time exhibitor we loved the quality and openness of this show."
ACOS has become a firm favourite with its regular exhibitors, most of whom have been supporters since the very first show. Speaking at the 2018 event, NSM Music's Alex Kirby had this to say: "ACOS is in the perfect location and it is generating footfall. The visitors have been of excellent quality and the show is still bringing in new customers."