By
Phil
- 9 February 2021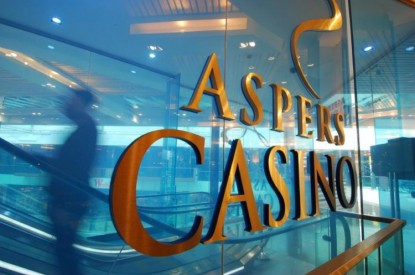 Aspers Stratford City Casino has been fined £650,000 after the UK Gambling Commission ruled it had failed to comply with player protection and anti-money laundering measures, in a case where a player committed suicide after playing at the property.
Turkish customer Huseyin Yaman, 37, was found hanged at his home in Hackney, North London, having lost £25,000 in a single night on roulette and slot machines on November 2018. Mr Yaman was a VIP player at the casino and had previously accumlated losses of around £100,000. On the night of his suicide, police had to be called to the venue after he became confrontational with members of staff and had to be escorted off the premises.
The Commission highlighted failures in how Aspers Stratford managed its anti-money laundering, social responsibility and customer interaction policies as well as processes which allowed the player to make several unchecked cash purchases.
UKGC Chief Executive Neil McArthur said: "This was a tragic case and our thoughts remain with family. The circumstances of the death were investigated by both the police and the coroner. As the regulator, we examined the casino's management of the individual and found failings around the company's anti-money laundering, social responsibility and customer interaction procedures."
"We will be watching their future conduct closely and this case highlights why all operators must not only have clear policies in place, but that they are up to date and implemented by staff who have the correct training to spot signs of gambling harm or unusual patterns of play,"
A family member said: "Huseyin was not in financial difficulty. He was a cheerful guy. This has come as a complete shock to the family. We didn't know that he was gambling heavily. We didn't have to collect him from betting shops. If he had money troubles, I would have helped him. He seemed happy. We just didn't see this coming.'
Aspers was hit with a financial penalty of £652,500 and will be subjected to an independent audit of its policies and procedures within six months to ensure improvements have been made. It will also have to hand over the gross gambling yield of £78,233 which it gained as a result of its failings.
Aspers Stratford said it has now overseen changes to its anti-money laundering, social responsibility and customer interaction policies.
A spokesperson for Aspers said: "We co-operated fully with the Gambling Commission's investigation into this tragic event and accept the Commission's findings and sanction. We acknowledge that our policies, procedures and controls at the time could have been better in some important respects and that there were weaknesses and shortcomings in relation to their effective implementation.
"Following an immediate internal review in 2018 and extensive dialogue with the Commission and other public authorities, these have been fully addressed. Before recording her verdict of suicide on our customer, the Coroner heard that there were a number of circumstances which may have contributed to it. Naturally, our deepest sympathies remain with the family for their loss."