By
Phil
- 12 December 2014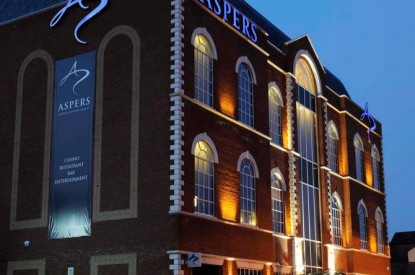 Aspers Casino in Northampton has teamed up with the Jobcentre Plus, leading public service provider Action 4 Employment (A4e) and The National Gaming Academy (NGA) on an initiative to help the long term unemployed get back into work.
The government funded training scheme took place at Aspers over six weeks and saw nine unemployed people and five Aspers employees receive 30 hours of training per week to achieve a NVQ Level 2 Diploma in Gaming.
The course gave participants specialist skills in order to deliver the high level of service renowned at Aspers Casino, and throughout the industry, as well as transferable literacy and numeracy skills. Following the qualification, five of the participants have been employed as croupiers at Aspers.
"This was a fantastic initiative for Aspers to be involved in," said Mark Dalby, Assistant General Manager at Aspers Casino. "We were able to take on five fully qualified and highly skilled members of staff that were also familiar with how our business is run, with the training having taken place on site at Aspers."
"We have an incredibly efficient and hard-working team at Aspers, and our new employees are a testament to those values. With unemployment continuing to fall in Northampton, Aspers is proud to be part of this positive change and we look forward to working with A4e and the Jobcentre Plus on future training schemes."
Furthermore, Aspers recently exhibited at Northampton Jobcentre's Job Fair, which saw local employers providing information and recruitment opportunities to the region's long term unemployed. As a result, Aspers has employed three new members of staff in hospitality and gaming floor roles.