By
Phil
- 10 October 2017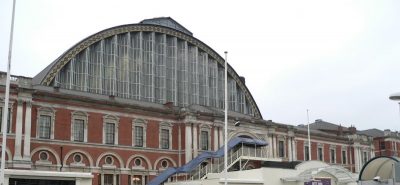 ACOS 2017 will now be held at Olympia London, due to an electrical fire at its planned venue, Chelsea Football Club.
Organiser Karen Cooke explained: "This morning Chelsea Football Club called to cancelled our tenancy at their venue, due to a fire in their electrical systems. You will appreciate this has come as something of a shock and we've urgently had to find a new venue, so as not to disappoint our visitors and all of the companies who have put so much into the event. Olympia London had some space available and has pulled out all of the stops to assist us.
"We hope that Olympia's close proximity to Chelsea will mean that disruption to people's accommodation and travel plans will be kept to a minimum. We apologise for any inconvenience and hope that all the show's participants will understand that these circumstances were beyond our control. However, the show must go on," assured Mrs Cooke.
ACOS will take place at Olympia London's Conference Centre (Level 3). There will be no change to the show's opening times. It will run from October 11 to 12.