By
Phil
- 5 October 2016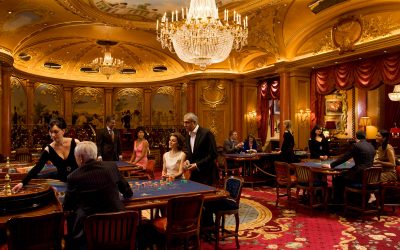 One of the UK's most high-end casinos, London's Ritz club has reported a loss of £12.7m compared to a £5.2m profit last year due to 'gaming debts'.
The Mayfair casinos said that if it hadn't been for the big debts run up by high rollers, it would have made a £2.4m profit for the year ended December 31. Gross Gaming Revenue also dropped though from £67m to £38m
Ritz Club Chief Executive Roger Marris said the debts were from less than half a dozen 'slow payers' from the Far East.
"We do have slow payers, which is normal for our business,' he explained. 'We cater to an international audience who play at a very high level. It's very much about the personal relationship. We talk to them regularly and they are paying us back. We do pursue them."
The prestigious venue was bought by the 81-year-old Barclay twins in 1995, who are worth £6bn. They also own Telegraph Media Group, which last week swung to a loss of £131.3m, from a profit of £14.7m a year earlier as well as Littlewoods and delivery company Yodel.
The Ritz's filing said it would maintain its 'established Middle Eastern business' but would also look for 'new Asian business client relations.'