By
Lewis
- 13 April 2021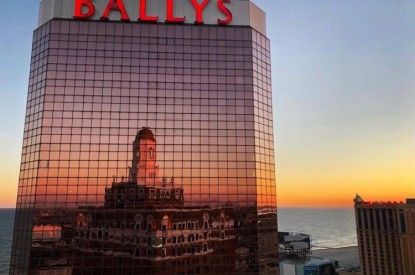 The boards of Bally's and Jackpotjoy parent Gamesys have agreed upon the definitive terms of the combination and completed reciprocal due diligence.
Bally's and Gamesys' boards of directors believe that the combination has a compelling strategic and financial rationale, would create long-term value for both companies and would be consistent with the companies' respective long-term growth strategies.
Gamesys is set to benefit from Bally's land-based and online platform in the United States, providing market access through Bally's operations in key states as the nascent iGaming and sports betting opportunity develops in the US.
In turn, Bally's will benefit from Gamesys' technology platform, expertise and experienced management team across the online gaming field. The combined entity believes it will 'be well positioned to capitalise on the full range of opportunities available both in the US and abroad'.
Commenting on the combination, Soo Kim, Chairman of Bally's Corporation, said: "We believe that this combination will mark a transformational step in our journey to become a leading integrated, omni-channel gaming company with a B2B2C business.
"We think that Gamesys' proven technology platform alongside its highly respected and experienced management team, combined with the US market access that Bally's provides, should allow the combined group to capitalise on the significant growth opportunities in the US sports betting and online markets.
"We are truly excited about the opportunities that this combination would offer and the enhanced and comprehensive experience and product offering that it would enable us to offer our customers."
Consistent with U.K. regulatory requirements, Bally's arranged interim financing for the transaction from Deutsche Bank Aktiengesellschaft, London Branch, Goldman Sachs Bank USA and Barclays Bank PLC.
Bally's intends to seek to refinance the bridge facility and Gamesys' debt through one or more capital market transactions, which could include public or private offerings of Bally's shares or other securities and a company-wide bank credit facility with no assurance to the timing or terms of such capital markets transactions.
Neil Goulden, Chairman of Gamesys, said: "The combination would give unique optionality to Gamesys shareholders. The recommended cash offer, including the Gamesys FY20 dividend, provides a 41.2 per cent premium to the Gamesys share price at the time of the original proposal from Bally's and is at a significant premium to the all-time high Gamesys share price prior to the 2.4 announcement.
However, should Gamesys shareholders wish to invest in a business with a strong foothold in the high-growth US gambling market combined with established markets in the UK and Japan, they can elect for part or all of their holding to be converted into Bally's shares."