By
Lewis
- 23 March 2021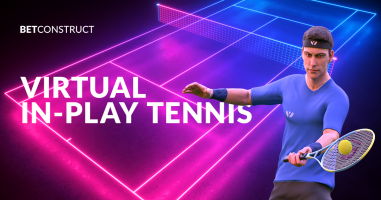 Virtual In-Play Tennis has been announced as the latest title to join BetConstruct's portfolio of games offering live betting options.
Using advanced motion capture technology delivered by Xsens, an innovator in 3D motion tracking, BetConstruct is launching a virtual product that enables live bets on virtual tennis. Virtual In-Play Tennis is based on real-life game rules and statistics played with 10 players competing in full best-of-three matches.
A set in tennis is won by a player who wins six games with a difference of at least two games. The score 6:4 or 4:6 completes the set and ends the game, but with 5:6 or 6:5 score players have to play another game. When the score in a set is 6:6, a tie-break is played. The set is then won by the winner of the seventh game.