By
Phil
- 23 February 2021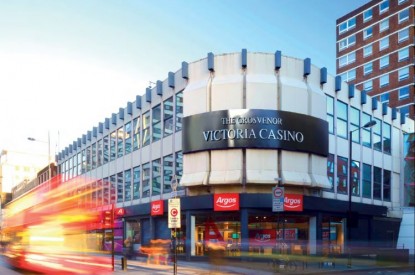 British betting shops could get the green light to reopen on April 12 in the second stage of Prime Minister Boris Johnson's 'roadmap out of lockdown' with casinos, bingo halls and adult gaming centres to open in the third stage, earmarked for May 17.
The Prime Minister stressed that all the dates mentioned were dependent on the control of COVID-19 cases. All land-based gambling businesses have been on lockdown in the UK since January 5 with many closed for longer due to tighter regional restrictions.
Debbie Husband, National Director of Operations for Grosvenor, said: "2020 was a year that we look back on with little fondness. We played our part in supporting the national effort and my Grosvenor colleagues went over and above the call of duty in supporting vulnerable groups and front-line services with our nationwide provision of daily meals from our casino kitchens – something that we've been continuing into 2021. But when it comes to the story of re-opening, re-closing and countless setbacks, 2020 was a year of enormous frustration. Had that frustration been underpinned by any scientific evidence, we'd have sucked it up. But it wasn't. All the evidence pointed to casinos being safer than vast swathes of businesses and industries which were able to trade."
"It is absolutely vital that casinos remain hitched to the wider hospitality sector. If the pubs and restaurants catch a break, the very least we expect is to catch the same break," she added. "As the details are being worked through, it's worth remembering what our customers expect from their casino visit. We worked really hard to get MPs and senior government officials into our venues last year to show them what we are all about. The average customer spends less than a fiver on food and drink each time he or she pays us a visit. Having a drink is a part of the casino experience for some, but it's not the primary purpose. We spent all of last year offering to close our bars if government believed – as they implied by imposing a curfew – that drinking was an issue in transmitting the virus. We are still offering to close our bars. Whatever it takes to get open and stay open."
"I continue to hope that the government will recognise what we're requesting, what we are offering to do, the tremendous contribution that we make to employment and tax receipts, and to ensure that casinos can safely and securely play our part in the recovery of our towns and cities sooner rather than later,' she concluded.
The British Horseracing Authority (BHA) said: "The whole sport has worked hard to abide by our race-day protocols to allow racing to continue behind closed doors and support the many livelihoods that depend on our industry. British racing's classification as an elite sport made this possible. But we do miss owners and we do miss spectators whose presence at meetings contributes so much to the thrill of our sport.
"We have already introduced additional measures to reduce the risks of transmission of the virus and have further options under consideration. We will now engage with government to highlight our ability to move beyond the current limitation on essential staff only as soon as that is possible and allow the return of owners.
"Racing continues to benefit from the incredible loyalty shown by owners. We will clarify as soon as possible when they can return to race-meetings, and when amateurs can resume riding.
"The government has also published details today on the potential timings for the return of spectators to elite sport. We have further discussions with officials scheduled which will enable us to draw up specific proposals for race meetings, including potential pilot events. We also expect to hear further details of the plans for Scotland and Wales which are not covered by today's announcement.
"Whilst the publication of dates is a very positive sign, the absence of spectators from our big events is continuing to put a strain on racing's revenues. This has been exacerbated by the closure of betting shops. Our financial discussions with government are ongoing."