By
Phil
- 19 October 2015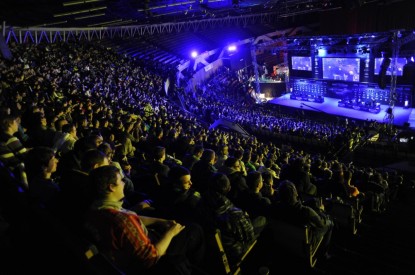 Betway has signed a deal to sponsor the largest esports tournament in the UK, the ESL UK Premiership.
The partnership marks the first foray into sponsorship within esports for the online bookmaker, who recently launched a dedicated esports betting portal – https://sports.betway.com/ee.
The final of the Counter-Strike: Global Offensive tournament begins on October 24, with some of the UK's best teams competing for glory at London's MCM ComicCon.
Odds for the ESL UK Premiership Play-offs went live on Betway's esports betting portal on October 9.
Betway's Alan Alger said: "Our esports offering continues to grow exponentially, and the introduction of our esports-only microsite has proven very popular. The partnership with ESL further cements our commitment to the esports community and we can't wait for the play-offs and finals to get started. We'll be offering a wide variety of pre-game markets, alongside handicap betting and an ever increasing number of in-play markets.
Peter Mather, UK Community Manager for ESL, said: "Betting is already a huge part of the Counter-Strike: Global Offensive community and our partnership with Betway will provide a tried and trusted alternative for our fans and spectators, encouraging growth within the UK."