By
Lewis
- 22 September 2020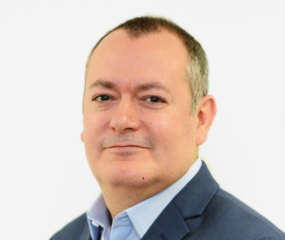 Last week, a group of peers in the House of Lords launched the Peers for Gambling Reform Group which will campaign for reform of the UK gambling industry.
The group is one of the largest groups within the House of Lords and was formed ahead of the government and Gambling Commission's planned reform of the 2005 Gambling Act.
The group will work with parliament and external stakeholders to promote the recommendations of the House of Lords Select Committee outlined in the Gambling Harm – Time for Action report and help implement regulatory changes.
Responding to the launch of Peers for Gambling Reform, Michael Dugher, CEO of the Betting and Gaming Council, said: "As the new standards body for the regulated sector, the BGC is committed to driving big changes in the regulated betting and gaming industry.
"It is important to remember that the vast majority of the nearly 30 million UK adults who enjoy an occasional flutter every year, either on the Lottery, bingo, sports, casinos or gaming, do so perfectly safely. But one problem gambler is one too many and that is why – like the new peers' group – we also support reform. It is also why we welcomed the House of Lords committee report into the social and economic impact of the gambling industry earlier this year.
"Since being set up last year, the BGC have introduced a range of measures to ensure we are leading a race to the top on standards. These include cooling off periods on gaming machines, encouraging deposit limits, closing off VIP schemes to under-25s and massively increasing funding for research, education and treatment.
"At the start of the Covid lockdown, BGC members voluntarily removed all TV and radio advertising, and have agreed that at least 20 per cent of those ads will be safer gambling messages going forward.
"Our members also introduced the whistle to whistle ban on TV betting ads during live sports programmes, which has reduced the number seen by young people at those times by 97 per cent. And from 1 October, tough new measures will come into force to further prevent under-18s from being able to see betting adverts.
"We want to go further, however, and that is why we look forward to working with the Government on the forthcoming Gambling Review."
The Peers for Gambling Reform Group will be chaired by Lord Foster of Bath (Liberal Democrat). Vice-Chairs of the Group will include Lord Smith of Hindhead (Conservative), Baroness Armstrong (Labour), Lord Butler (Crossbench) and the Bishop of St Albans.