By
Phil
- 16 June 2014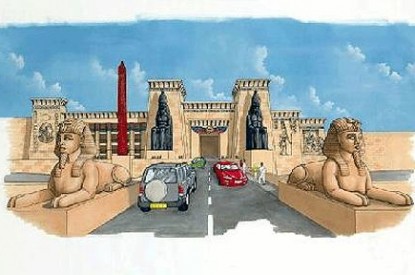 Blackpool needs to revisit the idea of bringing resort casinos to the Fylde Coast before the Lancashire seaside town's economy passes the point of no return.
Lord McNally of Blackpool described the failed casino bid as a 'missed opportunity' and demanded government ministers take notice of the problems the town is facing.
In a speech at the House of Lords, Lord McNally said: "I worry that, without concerted effort by both local and national government, the town could reach a tipping point which would make regeneration impossible. I still believe that the casino option should be revisited to revitalise the economy and to use Blackpool's unique brand name to create a multi-activity resort, as has happened with many successful regenerations around the world. Blackpool urgently needs a coherent and co-ordinated programme of measures which will reverse the decline and create a benign circle of confidence and growth."
Blackpool led the way in the thinking to bring Las-Vegas style casinos to the UK. Government officials opted to create three tiers of new casinos to be introduced to the most worthy destinations in the form of small, large and resort style casinos. The eight most worthy destinations were then selected by a Department of Culture, Media and Sport select committee with Manchester, London's Millennium Dome and Blackpool selected as the most worthy back in 2007. A government u-turn then saw the most worthy places, those deemed worthy of a resort casino missing out altogether. Uptake for the small and large licences has been slow, with so far only one operators; Aspers opening large casinos in Milton Keyes and Newham, London.
Earlier this year, David Cameron said he would 'look favourably' on a fresh licence application by Blackpool Council.
Council Leader Simon Blackburn said back then: "We would welcome the opportunity to discuss this further and to consider how this might help us to develop the Central Station for the benefit of Blackpool's residents and economy."