By
Phil
- 12 October 2020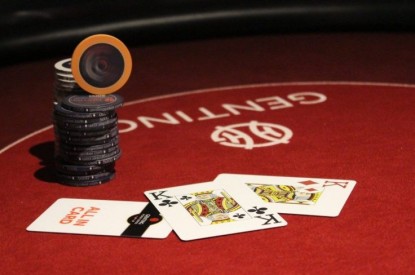 Much of the UK's betting and gaming industries will find out at 6pm this evening whether they will be forced to lock down again following an increase in reported infections of COVID-19.
British Prime Minister Boris Johnston has told the Cabinet the UK stands at a 'critical juncture' and more must be done to avoid a return to full lockdowns. He will announce a three-tier system to control the spread of the virus with there expected to be a north/south divide due to the varying controls on levels of infections.
The restrictions are likely to hit Liverpool, Manchester and parts of Yorkshire hardest with pubs, restaurants and casinos all expected to close.
A spokesperson for the Betting and Gaming Council said:"The prospect of casinos in England having to close their doors remains one that is entirely avoidable if the Government is willing to be guided by the data, particularly now that they have made it clear they are happy to stop selling alcohol if that is the key criteria for remaining open.
"Casinos want to return as quickly as possible to a situation where they are generating revenues for the Treasury rather than relying on their financial support. But in the event of further closures, they will inevitably be taking advantage of the Chancellor's latest announcement, which will provide some comfort to thousands of staff who remain fearful for their jobs.
"However, we would again call on ministers to think very carefully in the days ahead about the damaging impact of needlessly including these venues – which were declared Covid-secure by Public Health England – in further lockdowns."
Responding to Nicola Sturgeon's announcement of further Covid restrictions on Scotland's hospitality sector, a spokesperson for the Betting and Gaming Council said:
"This news will come as a huge blow to casinos in Scotland, which only reopened their doors in August and who have been trying to rebuild their businesses since then.
"However, we welcome the First Minister's announcement of financial help for the hospitality sector, and call on the Scottish Government to ensure it gets to the businesses that need it most – including casinos – as quickly as possible."