By
Phil
- 9 April 2014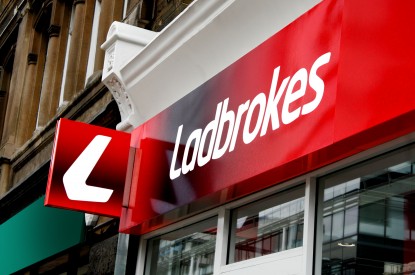 The British FOBT sector is facing further controls with media rumours that the prime minister has personally instructed civil servants and the gambling regulator to make its industry code of conduct more restrictive.
Reports have stated that a letter from David Cameron described the Licensed Betting Offices' recently introduced code of conduct for their 33,000 FOBTs as needing to be 'strengthened to minimise harm.'
Campaigners have argued that the five per cent tax increase on FOBTs is not far-reaching enough.
The prime minister has reportedly suggested that measures should be strengthened as part of the operating licence, enforcing the new code as mandatory rather than voluntary so that betting shops could be closed down if they breach the code of conduct.
Minister, Helen Grant MP, has previously stated in the House of Commons that if the betting industry fails to deliver on its commitment to implement enhanced player protection measures by March 2014 and fails to share data for independent research, the Government will not hesitate to act.
The Guardian newspaper highlighted research carried out by Ladbrokes stating that in April 2013 its FOBTs were played 4.8m times with customers spending £1bn in that month alone. It found that 92 per cent of playing sessions on FOBTs would not generate any warnings under the new code because the playing time would not go over the 30 minutes of uninterrupted betting.
The pop up warning generated by a £250 limit on losses would not be triggered often as the average loss per hour for roulette was £93. A spokesman from Ladbrokes said: "Given the vast majority of machine play is not problematic and is under 20 minutes and at low stakes, we would not expect most sessions to be impacted by mandatory limits. We look forward to an evidence based dialogue with Government and the Commission to ensure the correct balance between ensuring uninterrupted play for the majority and targeted intervention for those displaying problematic behaviour."
The Government is also believed to be looking at a perceived over saturation of some areas when it comes to numbers of LBOs. Chinatown in London is the most densely populated part of the country followed by Newcastle, Rotherham and Bradford.
A spokesman for the Campaign for Fairer Gambling said: "Criminality and the negative impact on local economies has led to councils taking action to protect their communities, with 63 councils signing up to demand action from government. Northern town centres like Newcastle, Bradford and Rotherham have the highest density of betting shops, so this isn't just a problem for London, it is a problem that is spreading across the country. The code of conduct is the industry's second attempt to self-regulate in just 10 years. No methodology has been provided to support how it was derived and there is little point in making it mandatory when it will be ineffective."
The Association of British Bookmakers defended the code of conduct.  It said: "The new code of conduct was brought forward following extensive consultation with the industry, treatment providers and academics. It was from these discussions that the range of measures, which includes the introduction of voluntary limits and mandatory alerts, were agreed. The code itself has been described as 'world leading'. We believe it will make a real difference to ensuring our customers gamble responsibly and in an informed manner. It is important that both the industry and government act on the basis of evidence."
With both the bookmakers' economic argument and their methodology behind the Code of Conduct now being brought into question, the Campaign for Fairer Gambling maintains that an immediate stake reduction on FOBTs is the best solution to the problem and one that does not need primary legislation.
Derek Webb, founder of the Campaign for Fairer Gambling, said: "There has been complacency in Government whereby there has been an assumption that the economic consequences of FOBTs are understood, and this is then used as an excuse not to take action on FOBT stakes. The Stop the FOBTs campaign will continue until it prevails in a stake reduction from £100 per spin to £2 per spin, which can be done based on the precautionary principle, without primary legislation. Bookmakers are lacking in anti-money-laundering and social responsibility controls, according to Gambling Commission investigations. There is no justification for government restricting bingo and arcade operators to £2 maximum stakes whilst the bookmakers are allowed stakes up to £300 per minute."