By
Phil
- 23 February 2015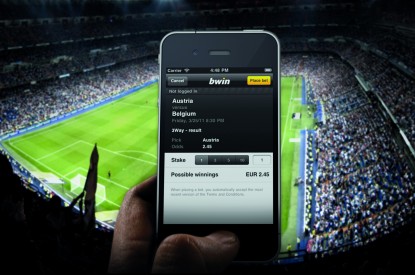 The Board of bwin.party has appointed Liz Catchpole and Barry Gibson as independent Non-Executive Directors of the Company with effect from March 1 2015.
On 16 May 2014 the Board announced that it had commenced a search process to find candidates to succeed Rod Perry, Chairman of the Remuneration Committee and Senior Independent Director, and Helmut Kern, Chairman of the Audit & Risk Committee, both of whom would be retiring from the Board at the conclusion of the Company's 2015 Annual General Meeting. Both Rod Perry and Helmut Kern are retiring in accordance with the UK Corporate Governance Code, because their tenures of service with the Company and its predecessors are ten and eleven years respectively. On completion of their formal induction and handover, Barry Gibson will become the Chairman of the Remuneration Committee and Senior Independent Director and Liz Catchpole will Chair the Audit & Risk Committee. It is planned that they will take over these roles from the conclusion of the 2015 AGM.
Barry Gibson is an experienced listed company director, with an executive career background in the retail sector. He is currently the Chairman of HomeServe plc and Harding Retail Group Limited and has previously served as the Senior Independent Director and Chairman of the Remuneration Committee at William Hill PLC, Playtech plc, HomeServe plc (prior to chairing the board) and National Express Group PLC. Barry has also served as a non-executive director on the boards of Somerfield plc, Limelight Group Plc and SSP Group Limited. From 1997 to 2001 he was the Chief Executive Officer of Littlewoods Plc, prior to which he served as the retail director on BAA plc's board from 1991 to 1997. Before joining BAA in 1988 Barry had various executive positions with businesses operating in the retail sector.
Liz Catchpole is a chartered certified accountant with executive experience gained primarily in the insurance, business services and property sectors. She is currently an independent non-executive director and chair of the audit committee at both The University of Law and Sembcorp Bournemouth Water. Prior to this Liz served as the Chief Financial Officer ('CFO') of Avant Homes and Chelsfield Partners, the housebuilding and property groups, and was also the CFO at Williams Lea Group Limited, a global information processing business which she successfully helped to sell to Deutsche Post. Having begun her career in insurance with a subsidiary of GE Capital in 1983, where she worked for almost seventeen years, Liz held several senior financial positions in the sector before becoming the CFO of Swiss Reinsurance Life and Health (UK) Limited. Liz holds an MBA from Cranfield University.
Further to the announcement on 16 May 2014, the Board is continuing its search to appoint an independent non-executive director with extensive knowledge and expertise in information technology, market trends and technology delivery in consumer-facing digital businesses. A number of candidates have been interviewed and short-listed and it is hoped that an announcement regarding this appointment can be made in due course.
Philip Yea, Chairman of bwin.party said: "I am very pleased to welcome Liz and Barry to bwin.party. Their backgrounds will complement the portfolio of skills and experience of the other directors, whilst also filling the gaps left by Rod and Helmut when they retire later this year."